Do you have an existing cabinet, bar area, or bookcase that would be ideal for a built-in cigar humidor? We'll design and build a custom, state-of-the-art humidor for your available space that will guarantee the security and protection of your cigars and last a lifetime.
Features of Vigilant Built-in Humidors
Built of mahogany and Spanish cedar
Choice of Sentry or Reliance humidity control systems
Custom wood species and finishes are our specialty
100% satisfaction guaranteed
Best warranty in the industry
Are you storing boxes, singles or a combination of both? This determines the need for drawers with adjustable dividers for single cigars or shelves for box storage.
What kind of hardware do you want? Hinges, knobs, locks and pulls can be by Vigilant or we can add hardware you have already purchased.
Do you want a standard one to two month capacity water reservoir or an automatic-fill adapter to hook our system up to a 1/4″ water pipe or hose?
Do you want the drawer or door front to be solid wood or a glass insert with wood frame?
Do you have a standard 110-volt wall outlet within five feet of the cabinet?
Convert Your Space into a Cigar Humidor
All we need to know to design your perfect built-in humidor is the dimensions of your space and your specific cigar storage needs. We'll provide a free design and build the entire humidor to perfectly match your existing door or drawer style, wood species, and finish so it blends seamlessly with your existing millwork. We can also ship an unfinished humidor for your millwork company to complete. And if you already have a door you love, we'll even build a cabinet that it can attach to.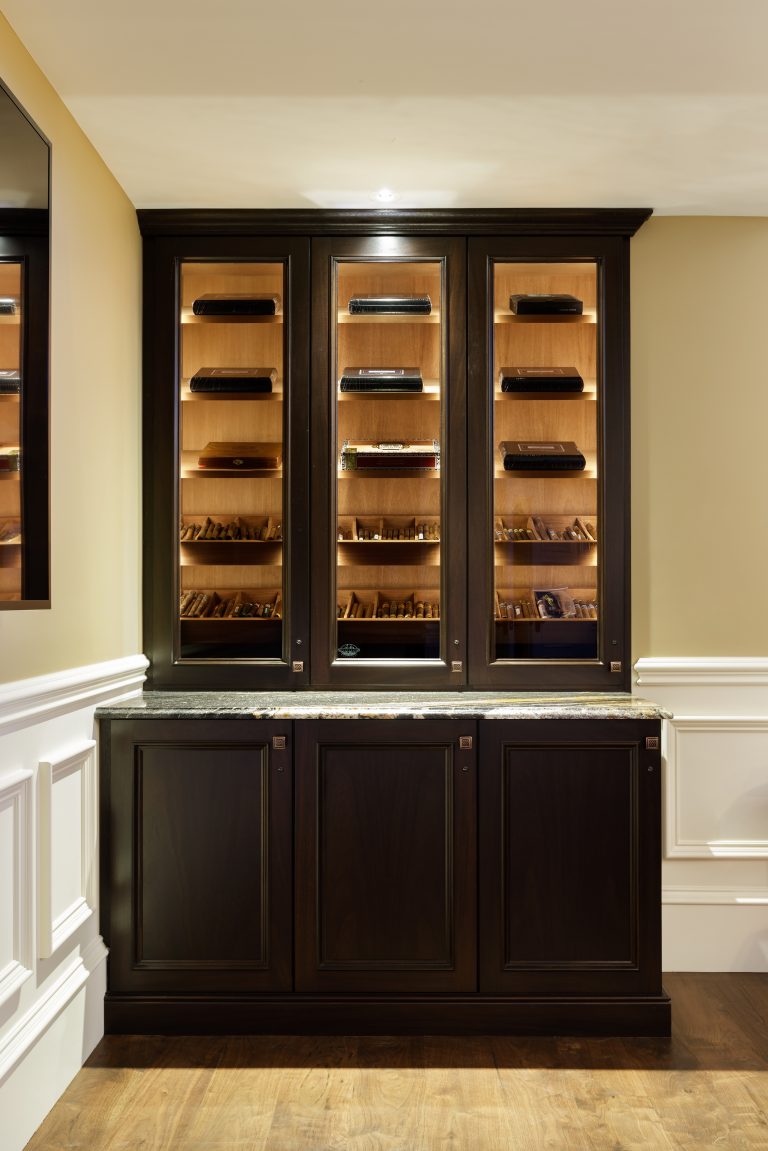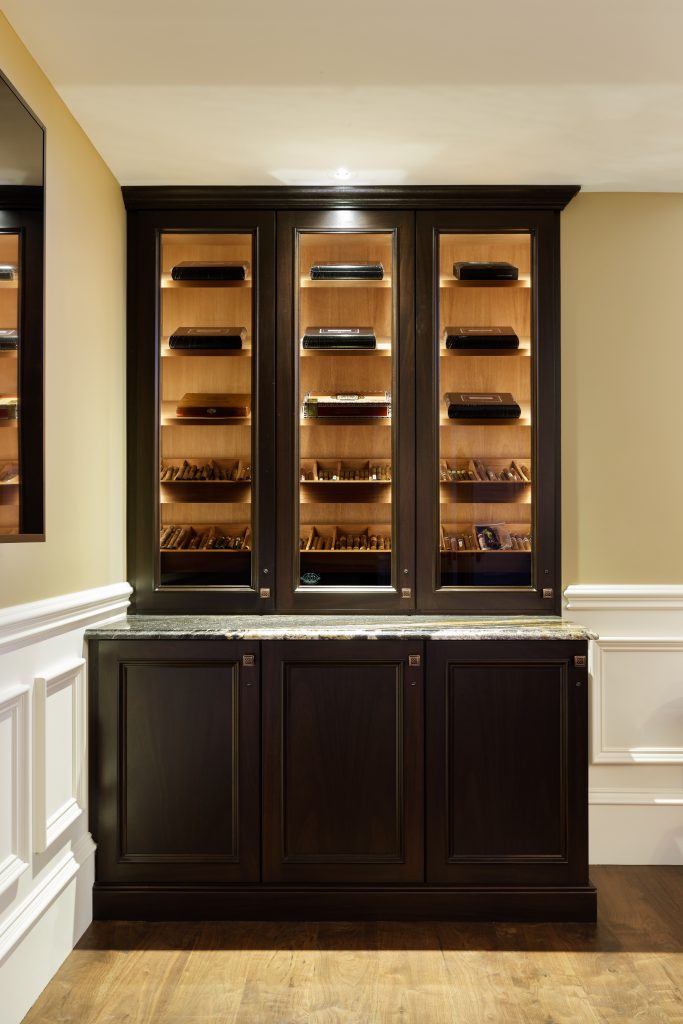 Choose a Vigilant Built-in Humidor
A Vigilant built-in humidor provides the perfect environment for the long term storage of your cigars.