Our Commitment to Sustainability
Vigilant prides itself on being a green company . We minimize our environmental footprint and recognize that sustainable environmental practices are not just a moral imperative, but make good business sense. 
By responsibly using sustainable materials and resources and limiting our waste, we minimize our impact on the natural environment and maintain efficiency while handcrafting sustainable wood products that stand the test of time.
Sustainable Wood Products
Did you know that wood is a sustainable material when harvested responsibly? When used in furnishings, wood stores carbon and prevents greenhouse gas emissions. As a green company, we take pride in this.

When manufacturing our sustainable handcrafted wood products, we work hard to reduce wood waste and pay equal attention to limiting our energy usage.
Here are some of our sustainable practices:
Choose the most sustainable wood species of the highest quality.
Our high quality composite wood panels contain recycled content with no added urea-formaldehyde.
Save trees! We have saved over 600 average-sized trees in the past year through sustainable practices.
Reduce packaging and fossil fuel-based foam packing by 30%
Utilize finishes with very low volatile organic compounds (VOCs)
Recycle 100% of our sawdust wood waste and turn it into biofuel
Utilize solid wood waste in our own heating system during winter months
Employ high-efficiency lighting, transformers and electrical components in our shop and administrative spaces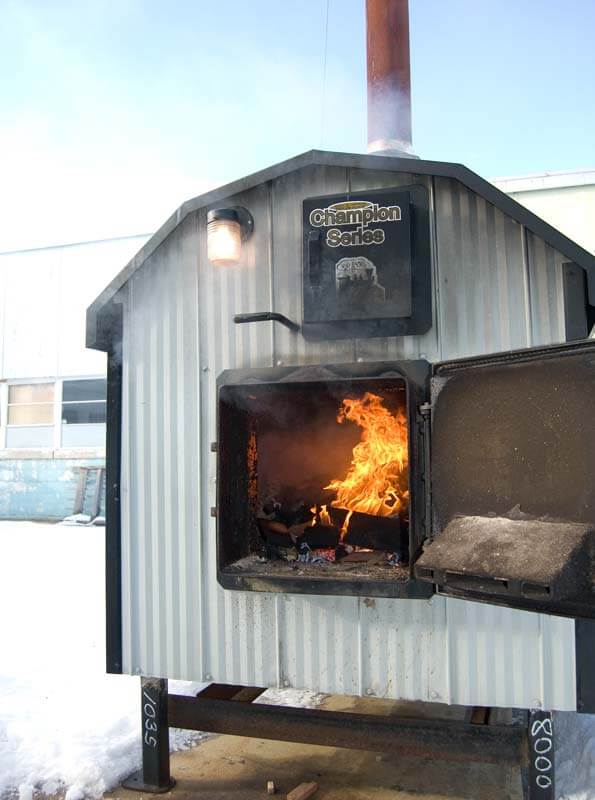 Our standard manufacturing process reduces waste and energy usage. We use a bio furnace to heat our operation in winter months.