Wine Cellar Cooling Systems
If you invest in fine wine, you know the importance of storing it in optimal conditions. Our comprehensive line of wine cooling systems fit every application. And there are many variables involved in choosing the correct system so start the process early on in your project. Our experts can help you select a wine cooling system that fits your needs and budget, and allows your fine wine to age gracefully.
Today's systems are designed to be quieter and more efficient, too. So if you have an older cooling system, consider
SCHEDULING A FREE CONSULT
to see if an upgrade can improve your cellar's ambience and lower your energy bill!
Benefits of Installing a Wine Cooling Unit
Maintains optimum long-term storage temperature of ~55°F
Cools wine rooms and cellars without removing valuable humidity
Prevents premature aging and oxidation of fine wine
Operates efficiently, quietly, and reliably over time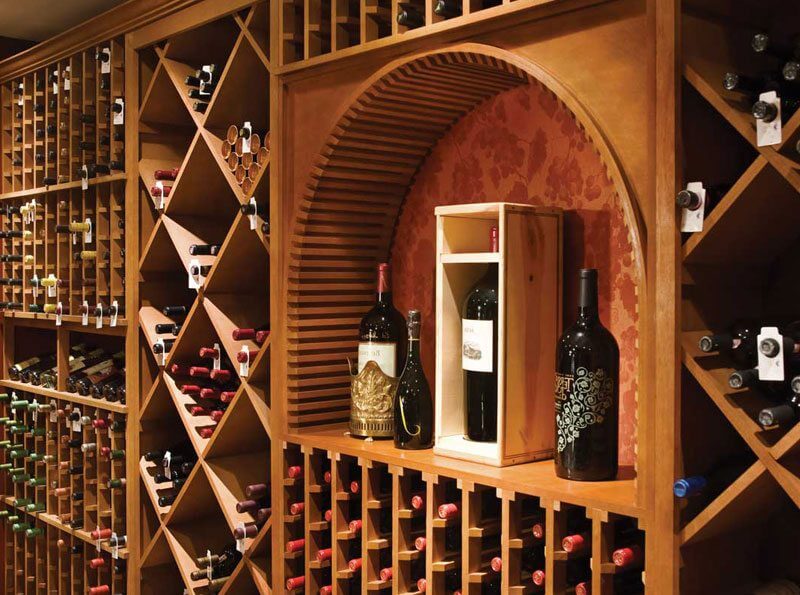 Ducted Wine Cellar Cooling Systems
A ducted cooling system has many benefits. Because it is located in a room or space adjacent to your cellar, it essentially provides invisible cooling for your cellar, with just duct covers within the cellar space. Cool air is ducted into your cellar or cabinet from the system. If heat, noise or space are an issue, the ducted unit can be "split" and the compressor can be remotely located up to 50 feet away from the blower unit.

Let our wine cellar design specialists review your project with you to recommend the cooling system that best meets your needs.
Ducted Split Wine Cellar Cooling Systems
Our ducted split cooling units for wine cellar cooling are perfect for wine rooms where the condenser air is difficult to exhaust and for longer duct runs. These systems are extremely quiet with virtually no vibrations offering maximum flexibility in location allowing for creative wine cellar designs.
Ductless Wine Cellar Cooling Systems
Ductless split systems provide a quiet and flexible cooling option for the wine cellar environment. These systems are comprised of an air handler, which is mounted on the wall in the wine room and a remote condenser that can be placed up to 100′ away inside in a mechanical/storage room or outside. The two are connected by liquid, suction and electrical lines and need to be installed by a qualified HVAC professional.
Through Wall Wine Cellar Cooling Systems
Through wall systems do not require a licensed HVAC/R installation technician as they are typically designed to mount between the studs of an existing wall. One end of the system blows cool air into your wine cellar, wine closet or small wine room and the other end absorbs heat from the cellar and exhausts the heat into an area adjacent to the cellar. Through wall units are visible in the wine cellar and will be noisier when operating than a split or ducted system.