Custom Wine Cellar Options
Our Custom line allows you to use more traditional storage components like ladder racking while tailoring your wine cellar to your specific needs like wood species and custom heights and depths. Add premium elements such as casework, solid panels, and more decorative-end design to create the bespoke wine storage solution of your dreams!
Premium Wine Cellar Options
Our Premium Wine Cellar line is our most exclusive and offers the highest level of fit and finish. Every premium cellar is individually designed and crafted with the utmost precision and features face frame casework and furniture-quality finish. Our skilled, experienced artisans work with all types of wood species and finishes to create stunning spaces for prized wine collections throughout the world.
The Premium Wine Cellar line is our most robust offering. All casework and cabinetry feature face frames and solid wood backs. Each cabinet can also be customized by height and depth to achieve any aesthetic or storage objective. The bold casings, trim and custom elements ensure a grand, high-end look.
This wine storage option is a beautiful way to display your wine collection. Similar to a Lazy Susan kitchen rack, these wine racks rotate 360° making it easy to access all your wine. This option can be used as a corner unit or added to a tabletop to make it the focal point of your wine cellar.
Each shelf independently rotates 360°
Holds one case of wine per shelf
Custom heights
Add LED lighting
Custom heights dictate number of shelves
*Due to their size, rotating wine racks do not come preassembled.
Soft-Close Pullout Hardware
The soft-close hardware is a nice choice for our pull-out shelving, doors and drawers. Features with this option lightly close without disturbing the bottles or creating noise.
Furniture Quality Finishes
Our furniture quality finish is a specialized five step process. The wood is sanded to perfection, two coats of high-quality stain are applied and then two coats of our specially formulated matte lacquer are added to finish the process. This not only brings out the beautiful grain but helps protect the wood.
High-quality stains and lacquers
Custom finishes
Two-tone finishes
Mahogany is our standard wood species for wine cellars. It is one of the strongest and most beautiful woods available. However, we can create your dream cellar in any wood species you choose. Some popular choices are:
Oak
Black Walnut
Cherry
Maple
To accommodate your unique vision, we have a stunning selection of decorative components to make your cellar shine. Options include radius arches, decorative appliques and fluted columns for an added look of luxury. All base and crown moldings are taller than our standard height, giving a grand look to your wine room.
Radius Arches
Fluted columns
Taller base and crown molding
Decorative appliques
Countertops and tabletops
Our Premium Wine Cellars are created from the finest materials and design elements to create the ultimate wine cellar. Our solid bottle cubbies protect the labels on each individual bottle. All cabinetry is custom-made to size, shape, wood species and finish. For added elegance, our neck forward shelving is available with detailed scalloped edging.
Scallop racking
Solid bottle cubbies
Bins with face frame
Pull-out shelving
Bulk storage
Premium Wine Cellar Advantage
A Premium Vigilant Wine Cellar has many features not offered in our other product lines. The solid casework and custom storage give the wine cellar a look of luxury. All Vigilant Premium Cellars are shipped preassembled making for easier and quicker installation. With this line, the possibilities are endless, allowing you to create your dream wine cellar to enjoy for years to come.
Premium Wine Cellar Components
A wine cellar creates a dedicated space for the safe storage and preservation of your fine wine collection. Our extensive line of wine cellar kits or custom wine cellar components can be the foundation for your successful wine cellar project.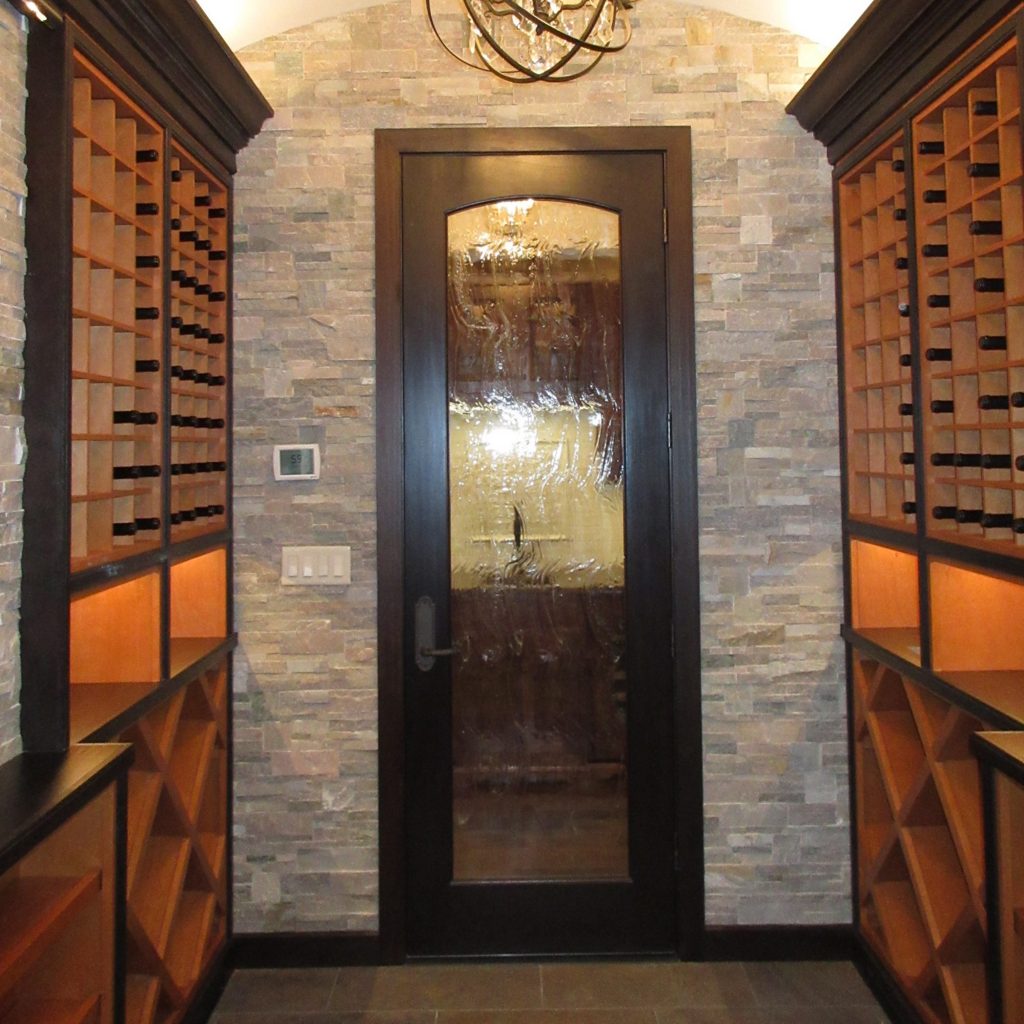 Create a magnificent grand entrance into your personal wine cellar or wine room with our standard or custom wine cellar doors. Choose from many styles and options to create your own unique wine cellar entrance.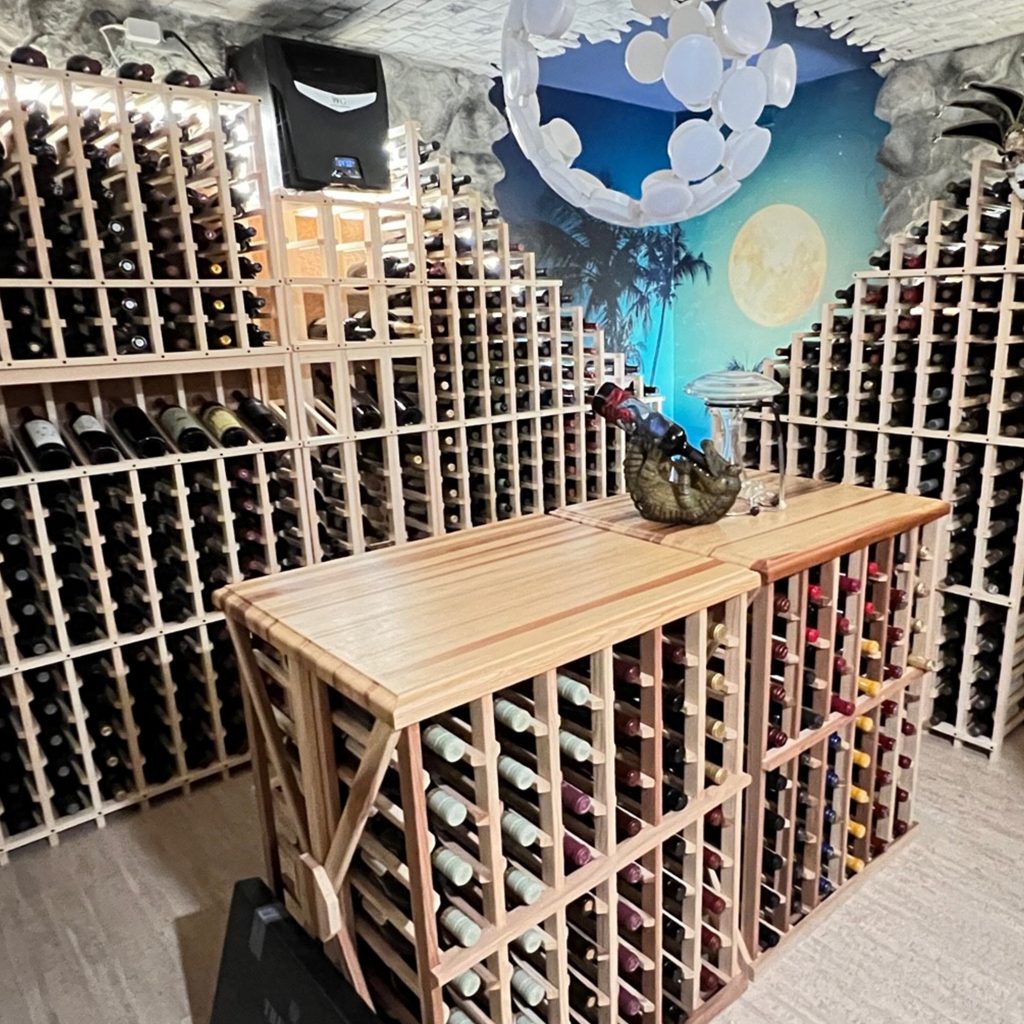 Keep your valuable wine collection protected and preserved at optimal conditions for long-term storage. Our experts will help you select the best wine conditioning system from our comprehensive line of wine cooling systems.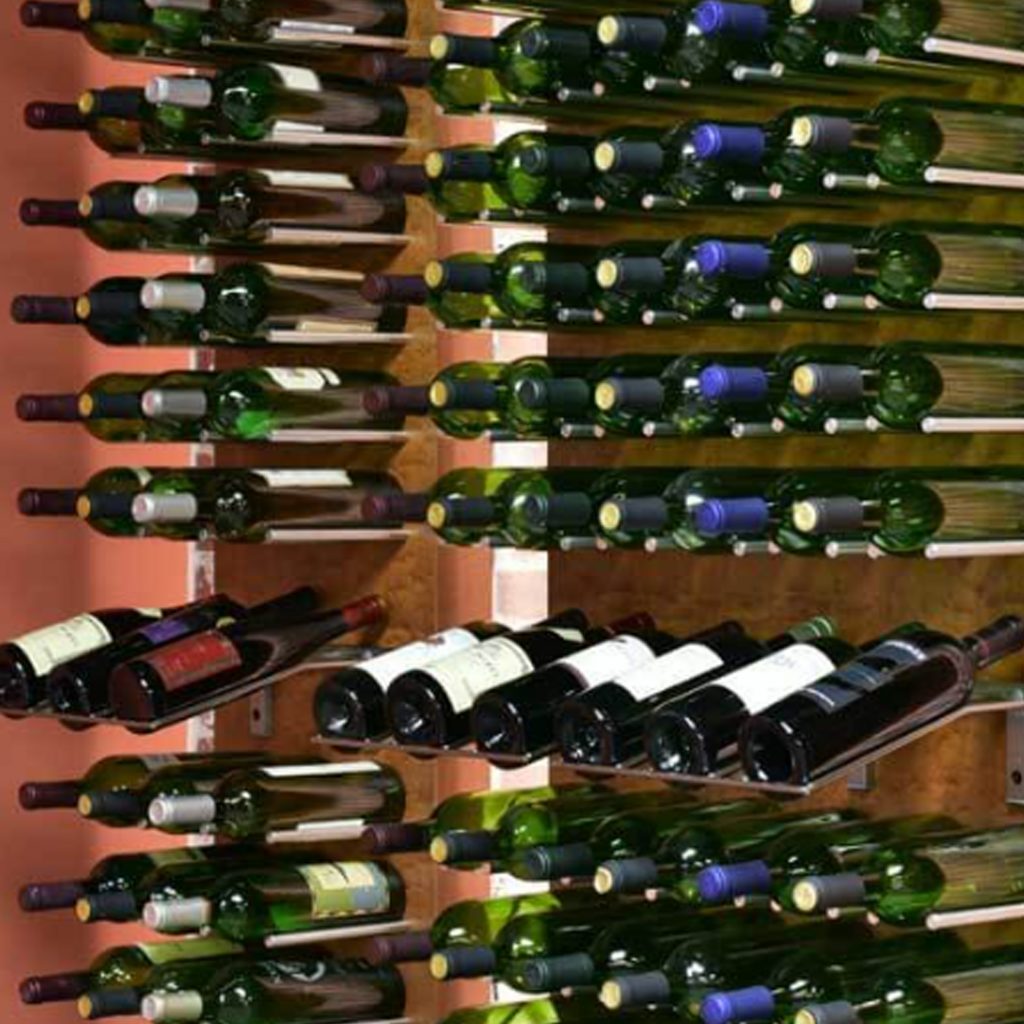 The Vigilant Wine Wall is a sleek, modern way to display your wine collection, making it the focal point of any room. All Wine Walls are custom made to your desired size, shape, material and finish option to match your decor.