June 23, 2021
Features to Consider in Wine Cellar Cabinetry
Before purchasing a wine cabinet or cabinet furniture, it's important to become familiar with the quality of how a cabinet is constructed so you can make the an informed purchase decision. All of our cabinets and cabinet furniture is handcrafted by our master woodworking craftsmen using the highest standard of quality from time tested techniques.
Below are some of our features showcasing what makes our quality stand out. We also have some FAQs you can review to get a better understanding of why you should choose Vigilant.
Trim Details
High bases, built-up crowns and accent moldings are some of the types of trim you can add to your wine cabinets to create a refined look. Moldings, rosettes, profiles, medallions, corbels and onlays are additional options.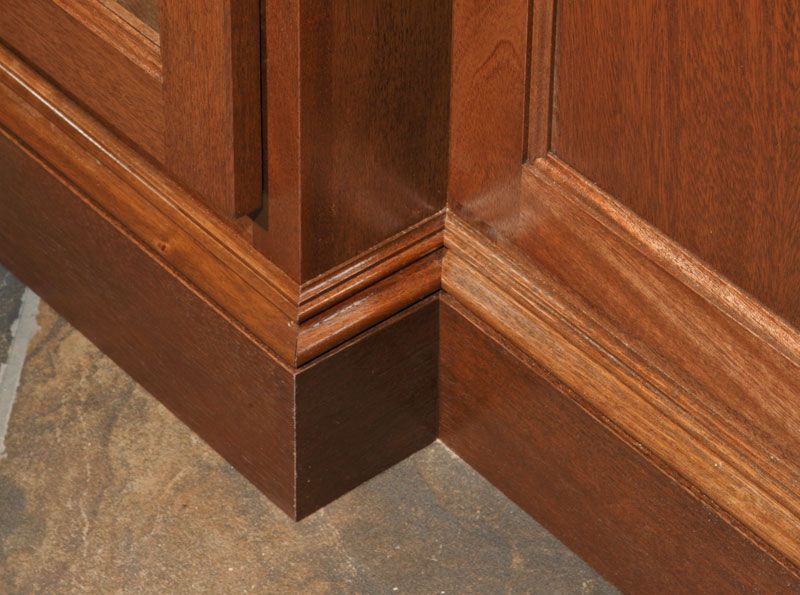 Cabinets
Our furniture quality cabinets showcase fully assembled face frame with finished interiors using traditional joinery. All our cabinets are constructed of Structural Insulated Panels (SIPs) for proper seal and energy efficiency.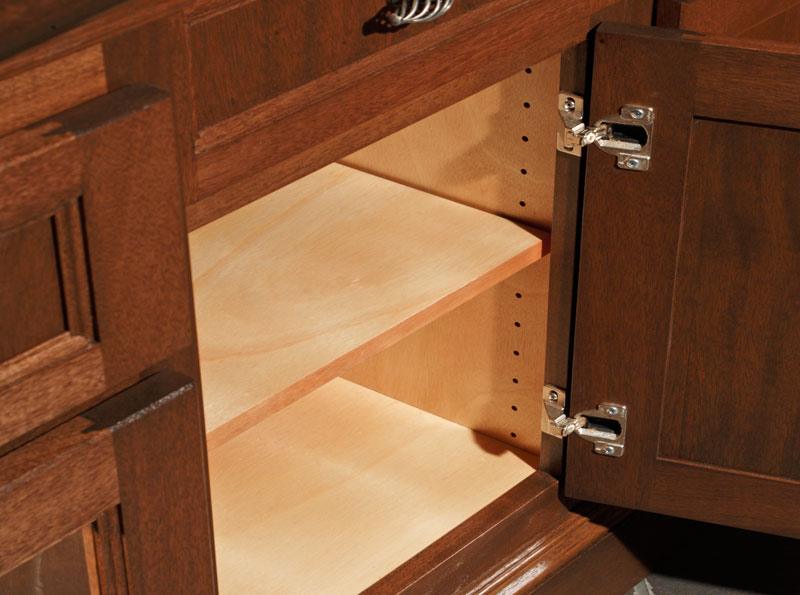 Counter Tops
Many of these cabinets are designed with matching wood counter-tops with a durable finish, custom profiles and radius options. you can further personalize your counter-top with granite or other materials as you see fit.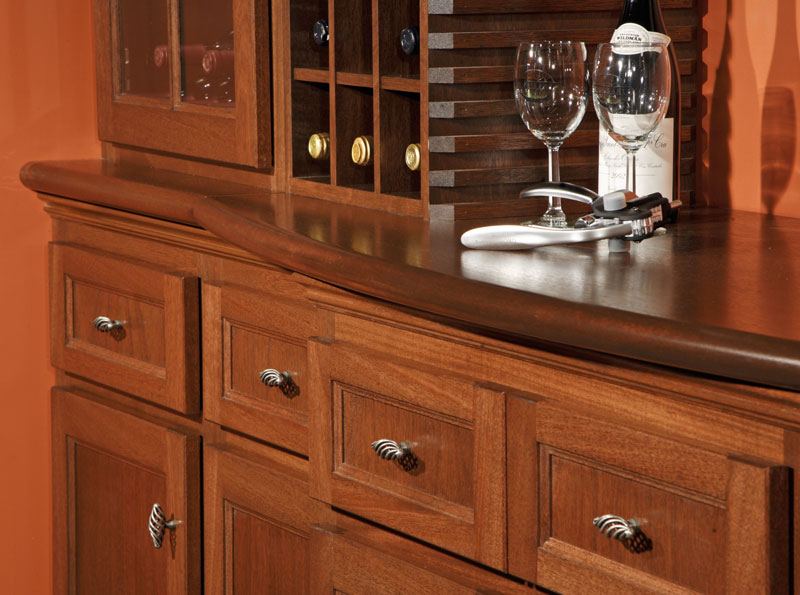 Doors
We have a number of different door styles to choose from. Some standard options are frame and panel, raised panel, mesh, or glass. We can handle custom requests too, just let us know what you want and we'll make it happen!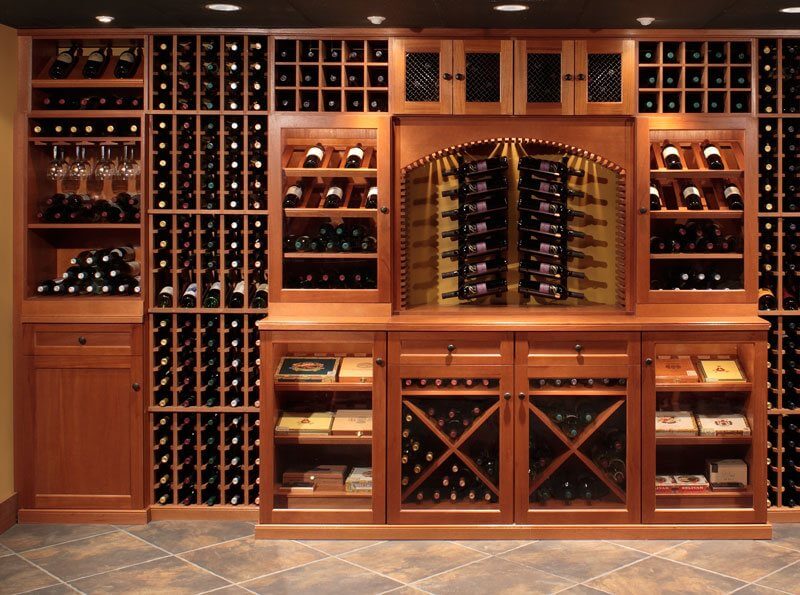 Dovetail
Our craftsman use the finest techniques including creating all drawers and doors with dovetail joinery. Choose from multiple options to make your drawers and doors unique to your design.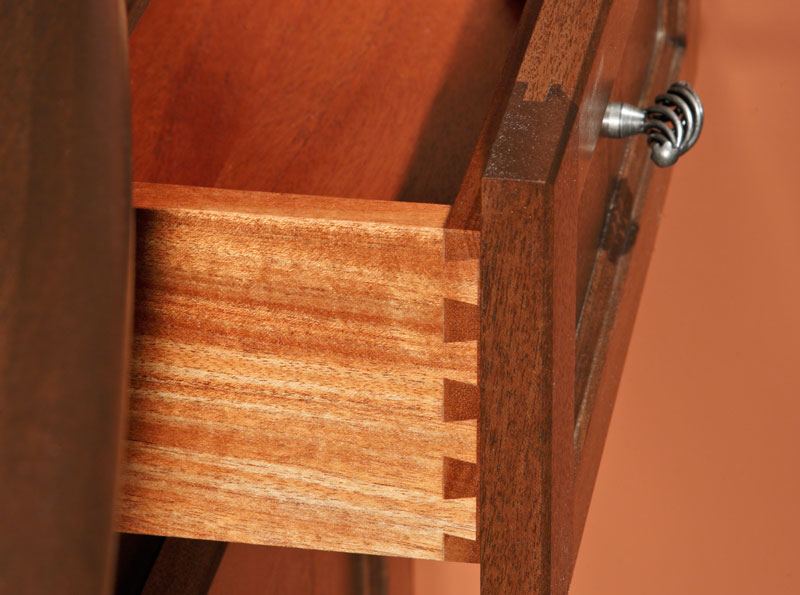 Finish
A complete line of finish options are available for these wine cabinets. Chose from one of Vigilant's standard finishes or chose a custom finish to better suit your taste or match the finish to your existing mill work.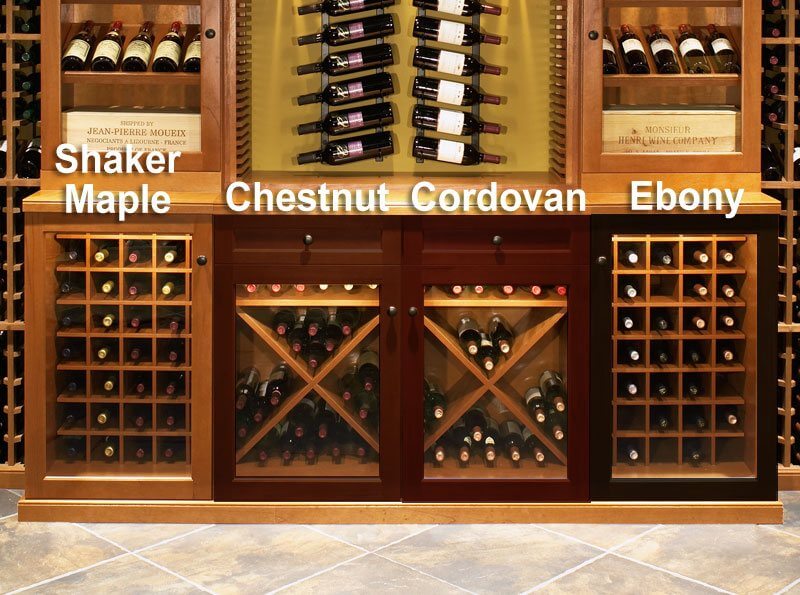 Arched Soffits
Arched soffits add a perfect finishing touch to any fine cabinetry. We offer arched and true radius soffit and bead board arches at multiple widths. Let your imagination loose when thinking about how you want your soffit to look with your existing room decor.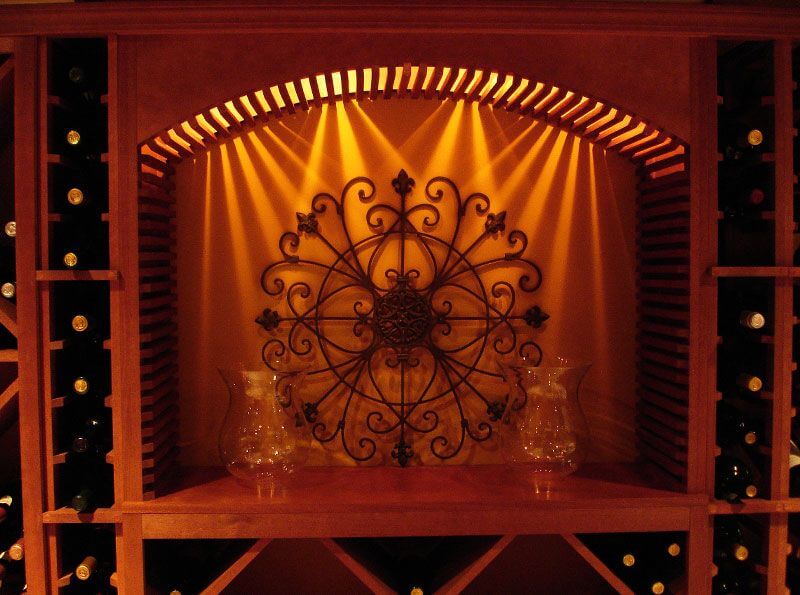 Mullions
Wood mullions are a high-end looking finishing touch you can add to any glass paneled cabinet door. Our mullions have distinguishing profiles that create a multi-paneled glass effect and give extra detail to enhance the finer cabinet features.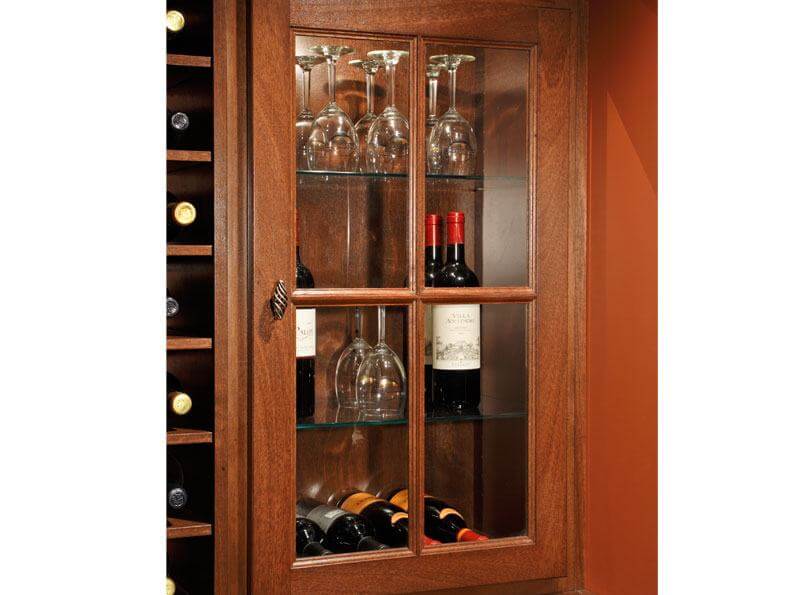 Counter Moldings
Moldings under counter-tops are another way of emphasizing the decorative nature of our cabinets. Create a profile that matches your crown and base moldings, or let our design experts create one that will accent the rest of your cabinetry.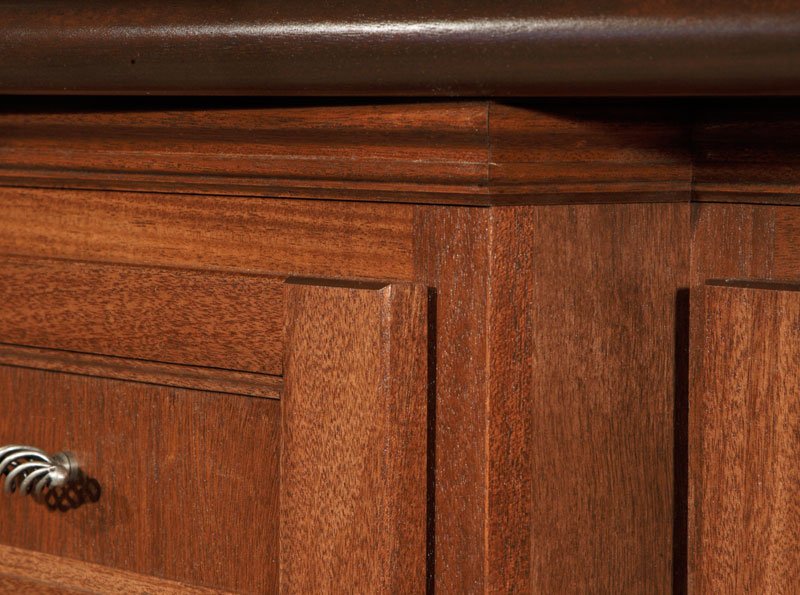 Hardware
Concealed European hinges are standard on Vigilant non-conditioned cabinets. On conditioned cabinets, heavy duty blum hinges are used. We offer our standard drawer slide or upgrade to an invisible under mount drawer slides. If you prefer to use a type of hinge or slide that matches your existing hardware, let us know.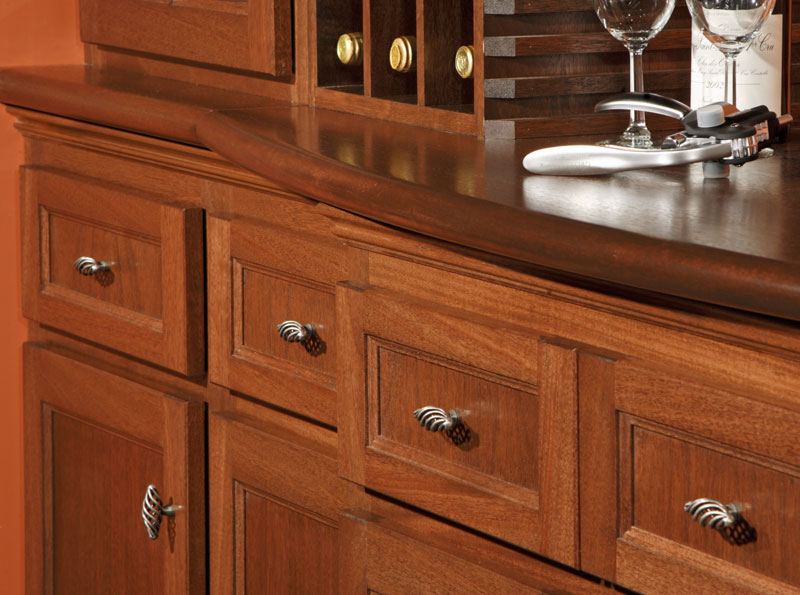 Display Lighting
Optional Display lighting comes pre-installed in all Vigilant cabinetry. Display lighting can highlight a soffit, an arch, a display row, cabinetry and other decorative or functional items anywhere within you wine cellar or wine room. We offer both Low Watt halogen and durable, long-lasting LED lighting options.