Our wall-mounted metal wine racks store and display wine collections of any size in homes, restaurants, hotels, country clubs…almost anywhere! Below are samples of how metal wine racks can be incorporated into your residential, retail, or commercial wine cellar or wine cabinet project.
Contact us to discuss how we can help you design the perfect wine storage solution.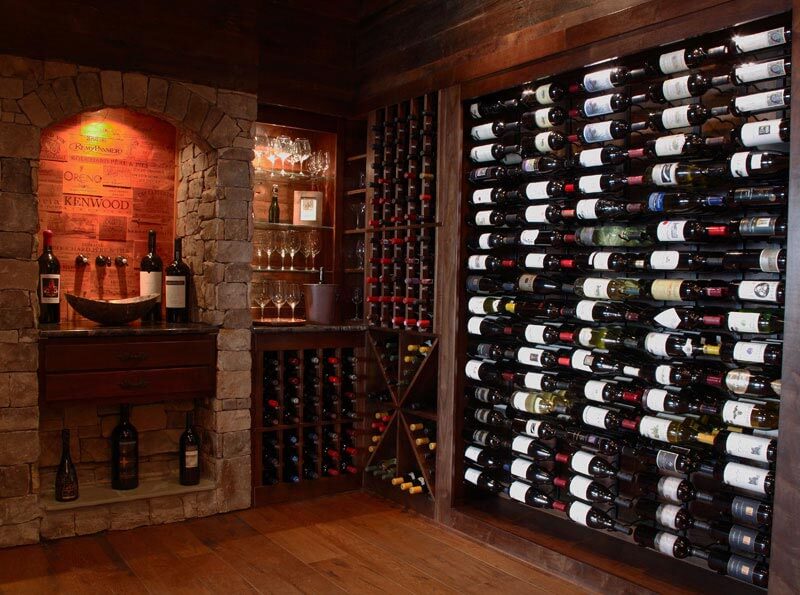 Metal wine racks give you a contemporary look and easily display your wine labels.
Wine bottles can be displayed on a wall in your wine cellar or room
Refrigerated wine cabinets can hold wine bottles with metal wine racks
Create a modern sleek look with glass enclosed rooms and cabinets using metal wine racking to display wine bottles
Use metal rod bars to store and display your wine
Display wine bottles in glass enclosed refrigerated wine rooms
Mount metal wine racks on walls in dining areas and kitchens
Add metal wine rack displays to cabinets
Use metal rod bars to store and display your wine
Store and display large quantities of wine bottles
Line walls with wine bottles
Create display islands
Create dramatic displays