June 25, 2021
Refrigerated Wine Cabinets & Lockers for Homes, Restaurants & Clubs
Vigilant offers many standard non-conditioned and refrigerated wine cabinet options to suit your exact wine storage needs. We also specialize in custom cabinets and our experienced design team will work directly with you to craft your custom wine cabinets.
We're experts at working with wood, metal, glass, and acrylics in styles ranging from traditional to contemporary. Our state-of-the-art finish operation works in a variety of finish materials and techniques, allowing us to match the look you want. Our skilled craftsmen use the finest materials to ensure that your wine display is of the highest standards. We also offer a 100% satisfaction guarantee, the best warranty in the business and a large and growing list of satisfied customers to support this claim. Here are just some of our more recent notable clients.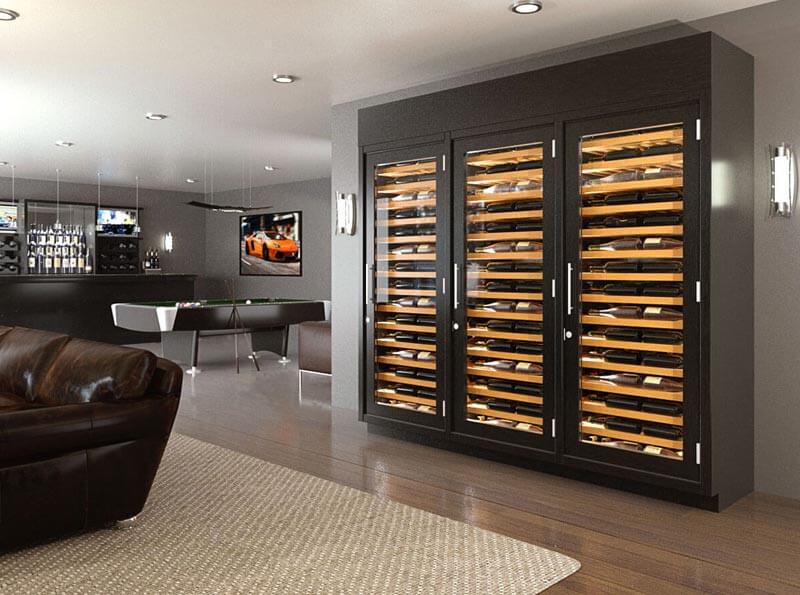 Non-Conditioned Modular Wine Cabinets
We offer a line of non-conditioned wine cabinets. Our modular line of cabinet components provides you with the option of personally designing a wine cabinet to fit your exact requirements. Create a buffet style piece by combining base cabinets with a finished tabletop and inserts or create a full height wine cabinet by adding top cabinets and a beautiful decorative arched top. With so many types of wine cabinets, the possibilities are almost endless! Or if you prefer, chose one of our pre-designed wine cabinet packages.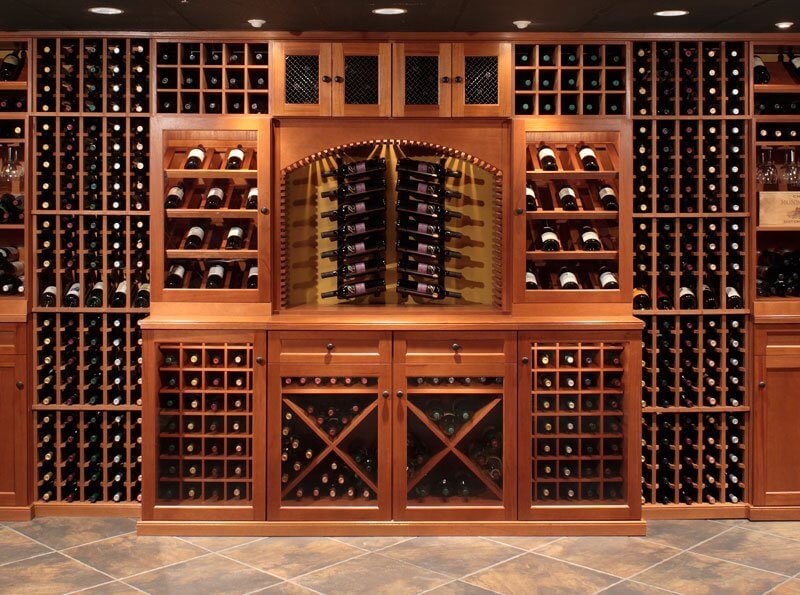 Conditioned Wine Cabinets
While there are many types of wine cabinets to choose from in the marketplace, only Vigilant offers the design, quality and long-lasting performance required for discerning clients. We handcraft all of our conditioned wine cabinets with both performance and aesthetics in mind. Your cabinet will be crafted by the best craftsmen using only the finest materials, including insulated panels, high R-value insulated glass and top quality hardware to allow for optimum system efficiency and performance. Learn more by reading "Why Choose Vigilant Wine Cabinets & Wine Lockers".
Standard Conditioned Cabinets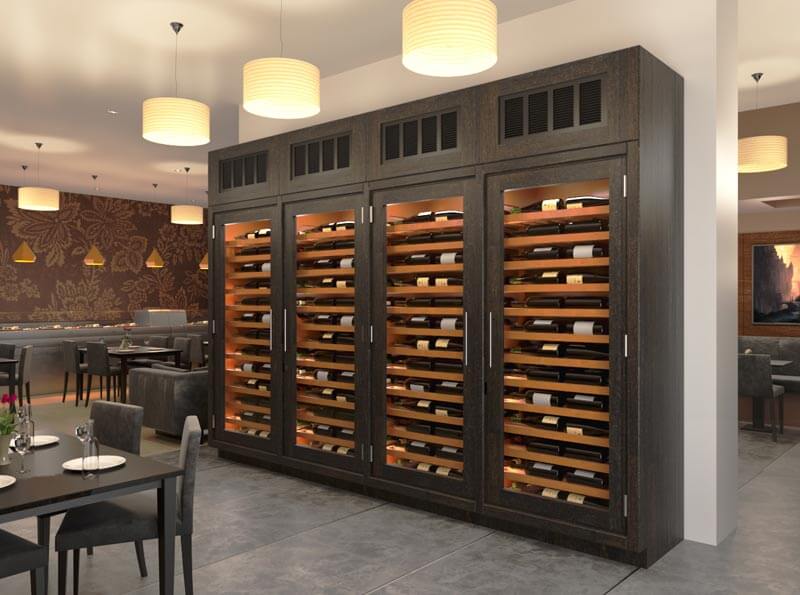 We offer many standard cooled wine cabinet designs differentiated by the type of cooling system and wine storage capacity.
Custom Conditioned Cabinets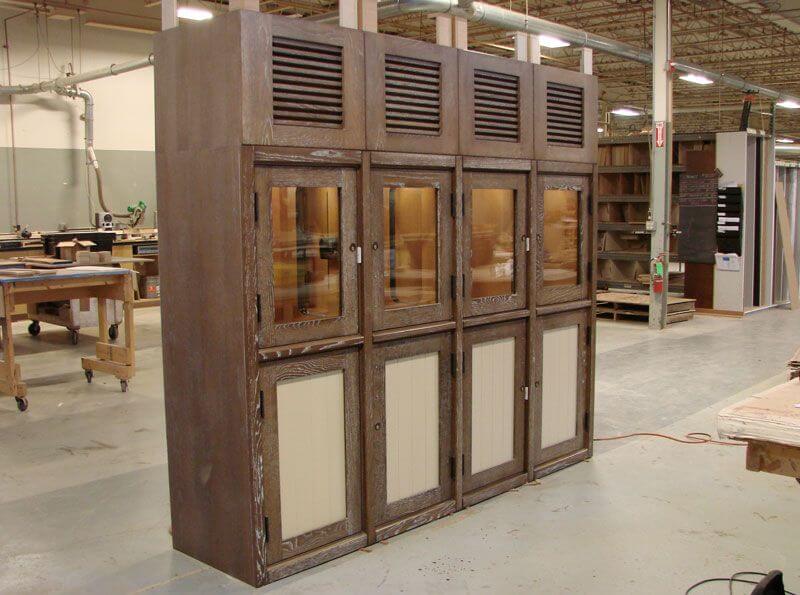 Custom refrigerated wine cabinets are our specialty. We have expert designers on staff to help you create a beautiful custom wine cabinet solution that is unique and perfectly matched to your specific needs.