April 23, 2013
A Trend in Wine Storage: Secure Wine Lockers for Club Members
In 2010, the Summit Club and the Palmetto Club of Columbia, South Carolina, merged their exclusive downtown establishments into one social and dining club for the Columbia business community. In the process, they doubled the square footage of their facilities. Keeping in mind the suggestions of members, the new Palmetto Club wanted to provide locked wine storage space for members to use for small, private collections.
Vigilant's design experts envisioned a large, cooled storage cabinet with an attractive façade that would enhance the décor of the wide, well-traveled hallway where it would be installed. Each of the individual wine lockers would have an access key and storage for 12 bottles of wine. Members would be able to enjoy their own wine while dining at the club, assured that the wine was stored at perfect serving temperature.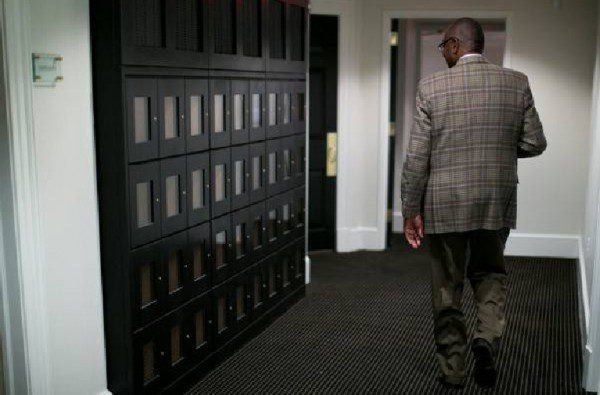 The result is practical, attractive, and useful for club members. The bank of wine lockers has a glass panel back so bottles can be seen from both sides. A single cooling unit keeps wine at a steady temperature inside the 36 secured lockers. Vigilant applied a custom finish to match the existing millwork.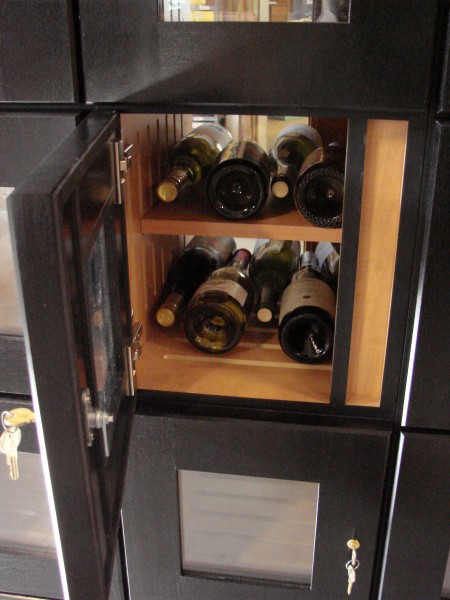 The club announced that they would go one step further, inviting wine distributors to make appointments with members so they could recommend different varieties and vintages to match the members' tastes. Now, members can stock their individual wine lockers with their own personal, hand-picked wine list. Now that's a cool member benefit!