May 24, 2019
Are Vigilant Hardwood Wine Cellar Doors Better than Doors Made of LVL?
Your wine cellar door is the first thing you see before you enter your wine cellar. It should be beautiful to look at and reflect the interior design style of your wine cellar – even your office or entertaining space!
Vigilant utilizes only the highest-quality materials and employs skilled New England craftsmen to create the finest products. Our handcrafted wine cellar doors are a perfect example of the finest craftsmanship.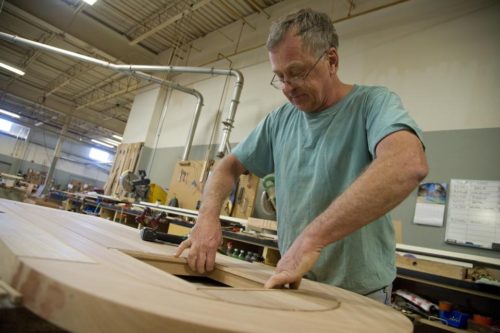 Each door is fashioned from hand-selected, 1-3/4″ thick superior hardwood. Choose a solid poplar, mahogany or custom wood frame. No unnatural or toxic materials are used when constructing our cellar doors, as we don't want to undermine the integrity of our product.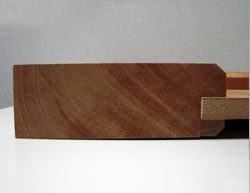 All Vigilant wood/glass doors utilize High R Value- Argon Filled, Insulated, Tempered, Low E Panels to provide a higher R- Value than standard insulated glass panels. Each Vigilant Door is pre-hung in a 3/4″ solid wood jamb with a threshold, door sweep and door seal to help maintain the perfect storage environment for your wine cellar.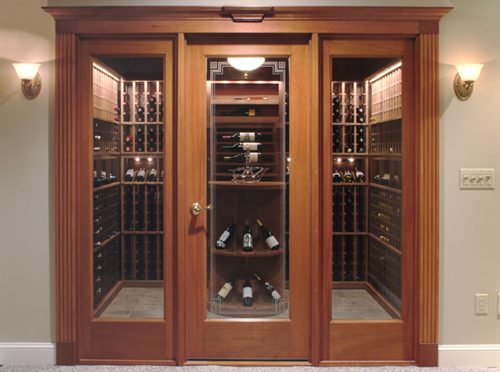 Need a door in a hurry? Lead time on many of our standard doors is only 2-3 weeks. Or, if none of our standard door options work for you, just let us know and we are happy to design and build a door to suit your exact needs.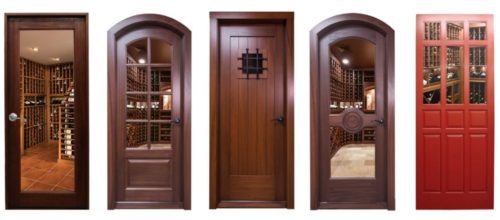 Unfortunately, our competitors don't always hold themselves to an equally strict standard. Many choose Laminate Veneer Lumber (LVL) when fashioning their cellar doors. While these doors are called "solid wood," they are in fact not a solid piece of hardwood but a series of thin wood strips, glued together to make the frame. These thin wood strips are fastened together with toxic glue, containing chemicals that may be harmful to the environment. This engineered wood is cemented together in the same manner as plywood, creating a random (and unappealing) pattern. Many of our competitors use only standard double paned glass, offering minimal insulation value.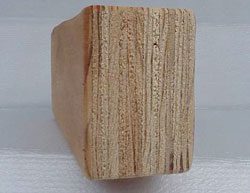 Laminated Veneer Lumber is not the same quality as solid hardwood.
Vigilant prides itself on our unsurpassed craftsmanship and a commitment to excellence, and believe our products accent any room or space. If you have an office, library, or entertaining space – a handcrafted door may be what pulls your design together!
Just call, email or fill out a door request here to get a quote today.