September 6, 2019
Make Your Cigar Smoking Room a Reality
Interested in having a place of your own to enjoy a good cigar? An indoor smoking room is an ideal setting, especially during cold winter months or in places where indoor smoking is not allowed. With a little planning, it can become a reality and a cigar lover's favorite place in the house.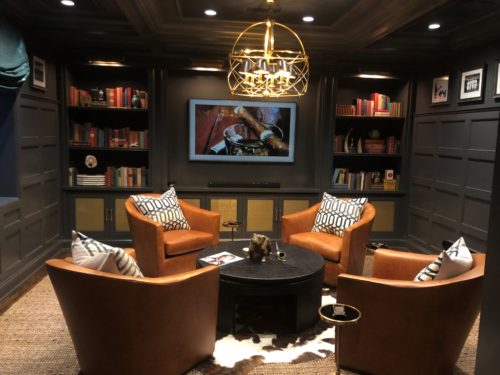 Smoking rooms can be constructed with proper climate and ventilation. Basements are popular because they are out of the way from the rest of the home. These rooms can also serve as an entertaining space and can be outfitted with a bar, television, pool table or poker table.
The first step in smoking room planning is determining a budget, which will help guide choices of furniture, storage and other elements. The next major decision is the kind of ventilation system, essential so that the smoke and cigar smell stays in the smoking room and doesn't seep out into the rest of the house. Ventilation systems vary in cost depending upon what the system involves and the size of the room.
Some cigar smokers choose an exhaust fan system, locating a fan outside of the house and ducts or vents on the ceiling of the room. The fan can be controlled by a switch and some even have electronic timers so the room can be cleared for a portion of time after the smoking is finished. This is the most economical system; more elaborate air conditioning or central air systems can be installed, but will cost a lot more.
Once the ventilation system is chosen, the ceiling and walls can be finished to hide ducts or vents. Then the really fun part begins-the interior decorating and styling. Furniture, cigar storage, artwork, a wine rack even, can be added to complete the room. Some men like to use their smoking room as a "man cave," displaying sports memorabilia or anything else that may not fit in the rest of the house, while others choose a more basic, masculine style.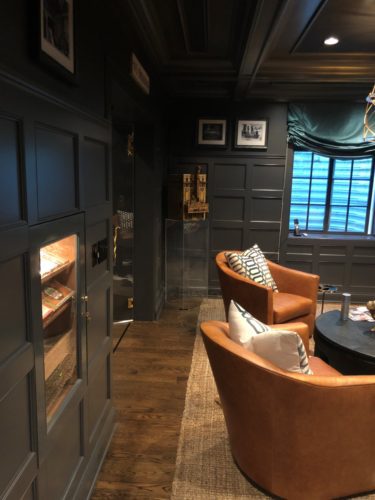 Cigar storage is an important choice to properly house any size collection. Choosing the best cigar storage depends not only on collection size but location, temperature and style. Vigilant offers several different kinds of humidors, including desktops, end tables, armoires and display cabinets.
Humidors are available in different styles and finishes to complement the décor of any room.
Our desktop humidors hold smaller collections of 100 to 200 cigars, while our display cabinets can hold up to 2,000 cigars. A temperature controlled humidor will help ensure proper storage and humidity control of your cigar collection.
The best way to plan the project is to stay within a budget and choose whatever fits your personal style. You can go as basic or elaborate as you want after that. Ultimately, the rooms is yours to enjoy and once completed, you'll have a great space to relax in and entertain guests.
For more information and storage tips, visit our Cigar Humidor Education Pages.