June 18, 2021
California Wines Down To Earth Month: Paso Robles Vineyards
Vigilant is happy to introduce JoAnn Actis-Grande as a contributor to our new wine section. For over 15 years, JoAnn has been a Wine Editor for Taste of the Seacoast Magazine. Her wine columns have been and continue to be featured in Seacoast Newspapers, The Fifty Best.com, Coastal Home, and Seacoast Bark Magazine. JoAnn has judged at the annual American Fine Wine Competition (AFWC) and McMinnville Wine & Food Classic in Oregon, conducts video interviews with legendary winemakers, and has instructed wine tastings on a Maine windjammer. She is a lover of wine and has traveled to wine regions from Napa Valley to Cyprus. JoAnn also guides intimate groups to wineries and destinations in Tuscany and beyond. She lives in Portsmouth, New Hampshire. More of her articles can be found on winejag.com, and you can contact her [email protected].
Paso Robles, Front and Center
By JoAnn Actis-Grande
After one year of sheltering in place, it's time to replenish our wine collection. Many people I know have done home improvements including building more space for wine storage. To start my shopping, I am going to focus on California wines, celebrating California Wines Down to Earth Month happening in April.
The month-long event was created by the Wine Institute, which represents 1,000 California wineries, to honor the state's global leadership in sustainable winegrowing and winemaking. This special month is timed to coincide with Earth Day on April 22nd.
California wineries will engage wine lovers with dozens of informative fun in-person and virtual events to learn more about the state's eco-friendly and sustainable wine making practices and the people and places behind them. Many can be found in Paso Robles, one of my favorite wine regions.
Centrally located halfway between San Francisco and Los Angeles, the breathtaking Central Coast is where you will find Paso Robles, the largest and fastest growing wine region in California's San Luis Obispo County.
Once known primarily for cattle ranches and grain fields, the region also has a rich history of grape growing. Today, 40,000 acres of vineyards surround over 200 wineries where more than 60 wine grape varieties are grown, including Cabernet Sauvignon, Merlot, Syrah, Viognier, Roussanne, and Zinfandel.
Paso Robles is on a mission to surpass the Napa Valley as the premier growing region for Cabernet Sauvignon in California. The region has potential for cultivation that could exceed double the area of Napa and has a unique terroir with an abundance of soil types, including rare forms of limestone. With its location so close to the Pacific Ocean, there are numerous microclimates and notable day-to-night temperature variations — a 50-degree swing in one day is not unusual. Paso Robles also has a very long growing season, which contributes to producing premium and ultra-premium wines.
Based on my visits to Paso Robles Wine Country, I recommend choosing wines (online shopping has never been easier) from the following wineries, along with a visit to the region when you feel safe to travel.
DAOU FAMILY ESTATES
Brothers Daniel and Georges Daou opened their dream winery in 2007 for making collectable wines, especially first growth Cabernet Sauvignon. The winery was built in a Spanish Colonial style with a tower that houses a rare 1740 Spanish Mission Bell, imported from Madrid, which you can see on their label. The iconic DAOU Mountain sits on 212 acres in west Paso Robles, in the rugged Adelaida District.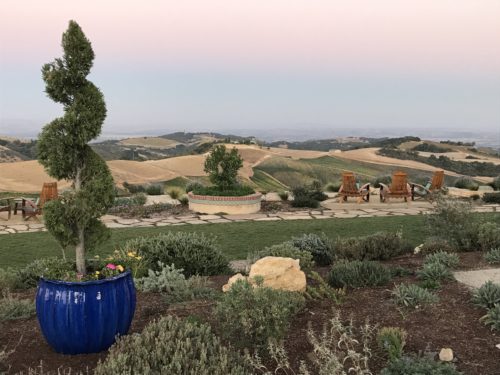 At 2,200 feet above sea level DAOU is the highest elevation vineyard in Paso Robles. The vineyards are planted with Cabernet Sauvignon and other Bordeaux grapes as well as some Burgundy and Rhone varietals. Soul of the Lion, a signature cabernet sauvignon from their Estate Collection, is a roaring wine for cellaring.
HOPE FAMILY WINES
Hope Family Wines was founded in 1978 by Chuck and Marlyn Hope. The Hope's son Austin is Winemaker and President of the family business with the purpose of crafting wines that would embody the same values of hard work, exceptional quality, and spirited adventure that have shaped his family's life.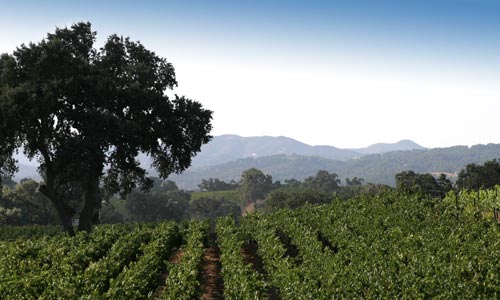 These values are not only reflected in the name on the bottles, but also in the wines, with five unique labels: Austin Hope, Treana, Liberty School, Quest, and Troublemaker. The Austin Hope Cabernet Sauvignon and Quest Proprietary Red showcase some of the diversity of the Paso Robles region.
EBERLE WINERY
Owner and founder Gary Eberle is one of the true rebels and pioneers of Paso. He began his winemaking career at his family's winery in 1973, then founded his own Eberle winery a decade later, which produces about 26,000 cases of estate wines. All Eberle wines are handcrafted and produced from grapes grown on the nearby estate. The wines are recognized year after year for their quality and consistency.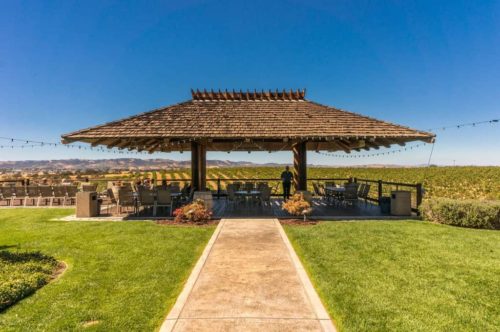 Eberle is a beautiful winery, with luminous caves where the winery hosts private events and a variety of themed dinners. You can order a picnic lunch (with advance notice) and enjoy your meal on a deck overlooking the vineyards while sipping Eberle's award-winning Estate Cabernet Sauvignon.
J. LOHR VINEYARDS & WINES
Owner and founder Jerry Lohr, who had a long history of farming, saw the wine potential of the California Central Coast early on. He planted his first vineyard in Monterey County in 1972 and opened a winery there in 1974. In 1988 he opened a second winery in Paso Robles on 2,600 acres of rolling hills. Additionally, J. Lohr owns 33 acres in Napa Valley, where they produce the Carol's Vineyard series.
Lohr's primary objective is quality of flavor in a range of wines, offering something for everyone. The Paso winery produces wine from only red grape varietals, including Cabernet Sauvignon, Merlot, Syrah, Petite Sirah, and Zinfandel. Lohr's children are involved in the business, and many of the staff have been with the company for three decades or more. This stability has certainly contributed to J. Lohr's consistency for making great wines.
JUSTIN VINEYARDS & WINERY
In 1981 the Justin's planted major Bordeaux varietals to create their estate vineyard. Justin helped place Paso Robles on the map as a premier wine region in 2000 when Isosceles, their signature wine, was recognized as one of the top 10 wines in the world by Wine Spectator Magazine.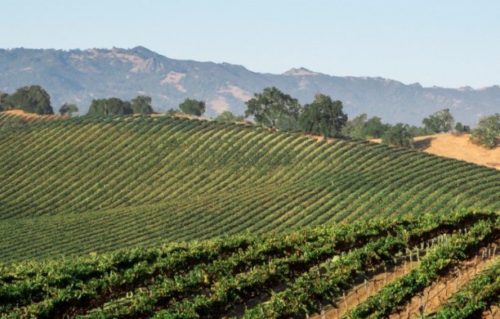 Justin combines traditional Old World methods with New World technology. The "Air Knife," an ingenious process was invented by their own winemakers, a process that boosts grape quality and efficiency.
VINA ROBLES VINEYARDS & WINERY
Thorough research brought Swiss restauranteur Hans Nef to Paso Robles, when he determined that it provided the desirable terroir for growing Bordeaux and Rhône grape varietals. He bought acres of pristine land in the mid-nineties, brought in Swiss winemaker and established Vina Robles. The wines showcase a style of both Old and New World techniques.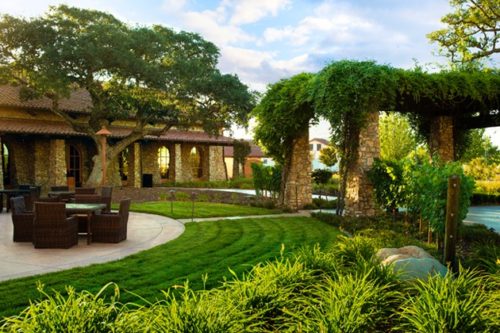 Located in California offers an opportunity for creative departures based on traditions. Known primarily for their Cabernet Sauvignon and Petite Sirah, the Vina Robles lineup includes a wide range of varieties and creative blends. The winery has what they call two "quality levels," – the Estate Series focuses on single varietals and The Arborist red blend; the Limited Estate Collection offers many small lots. Award-winning and high-rated wines include Chardonnay, Sauvignon Blanc, and White and Red made from grapes from the Huerhuero Vineyards where their brand new state-of-the-art winery opened in 2019.
TABLAS CREEK VINEYARD
The Perrin family of the French winery Château de Beaucastel (leading makers of Chateauneuf-de-Pape and other fine French wines) and wine importer Robert Haas, founder of Vineyard Brands, have collaborated to produce wine in the United States. They chose Paso Robles for its high-elevation land, mild Mediterranean climate, and rare, rocky limestone soils—the perfect ingredients for a successful winery.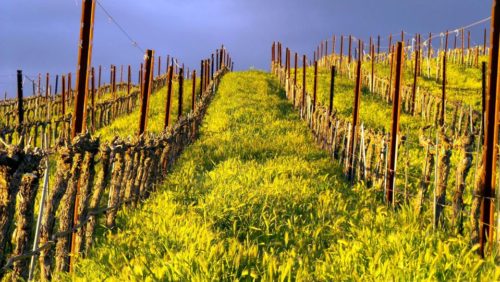 Tablas Creek demonstrates the traditional way of blending chosen varietals to produce wines that are more complex, better balanced, and richer than single-varietal wines. Their certified organic and Biodynamic vineyards are fertilized by a mobile herd of sheep and alpacas, while soils are built naturally by composting and cover crops. Tablas Creek Vineyard is a pioneer of California's Rhone movement, and the first Regenerative Organic Certified vineyard in the world.
VISITING PASO ROBLES
Cruising along the Central Coast of California is reminiscent of classic Hollywood movies, as many famous films were made in this area: Today, driving these same roads, you can still feel the personality from those great films, while visiting the memorable wineries that are now populating the area.
Downtown Paso Robles is a historic town with an upscale western style personality, equestrian events and rodeos abound. There are many choices of places to stay and lots of great restaurants specializing in local foods with creative menus. Indulge yourself in one of the mineral spring health spas, head along scenic Highway One to surf the legendary waves near Big Sur, or gaze at the enormous elephant seals bobbing in the ocean. You can also stop at Hearst Castle, or explore the quaint artists' village of Cambria and Morro Bay's natural estuary – all are just a short drive away.
To help plan your visit to Paso Robles, I've listed my recommended wineries that also offer a great spot to enjoy wines – but there are many others worth visiting. A fun part of your wine tour is mapping out an itinerary. From downtown Paso Robles you can travel either east or west to tour wineries. Plan your day accordingly. Be sure to contact wineries in advance to check when they're open for tours and tastings, and what wines are available for sale. Paso Robles is taking every precaution to assure you have a safe and memorable visit to their stunningly beautiful wine region.
For more information on wineries, lodging, dining, and things to do visit pasowine.com.
Cheers!