July 22, 2022
From DIY Design Tool to Install – Client Testimonial
We always love hearing from our clients, and how they use and display our handcrafted wine and humidor storage! Cindy is no exception, but when she ran into a backlog of hiring a contractor, that did not deter her.
Using our free 3D Wine Cellar Design tool, and working with a sales consultant, she was able to install her beautiful wine cellar herself!
Cindy had a great vision and idea of what she had in mind for her wine room design and that is so helpful when a client really knows what they want.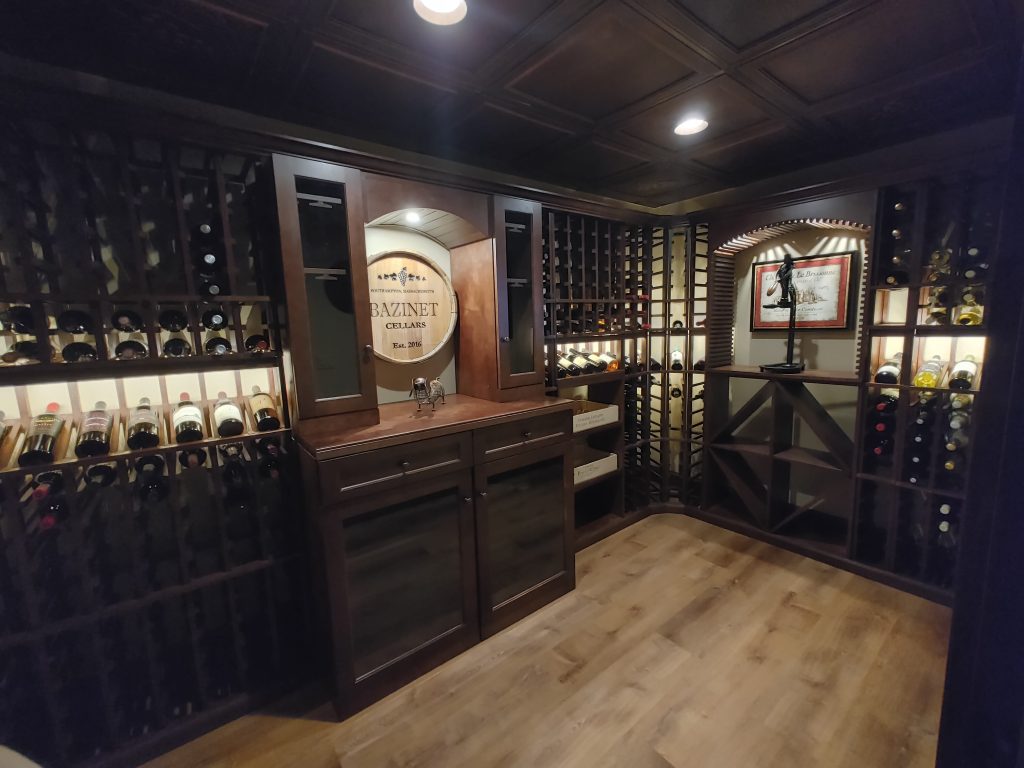 Overall Notes:
The bottle count on Cindy's design was 569.
Her entire project ended up being all kit.
She chose pine racking in a chestnut stain finish with our matte lacquer.
With Cindy's design we did an initial complimentary design based on what she had created using our DIY tool.  After  receiving the first set of drawings she decided to make one small adjustment and added some case storage.  Her complimentary revision reflected that change and she signed off on the second set of drawings.
Read on for some insight about her process, and check out our DIY tool yourself!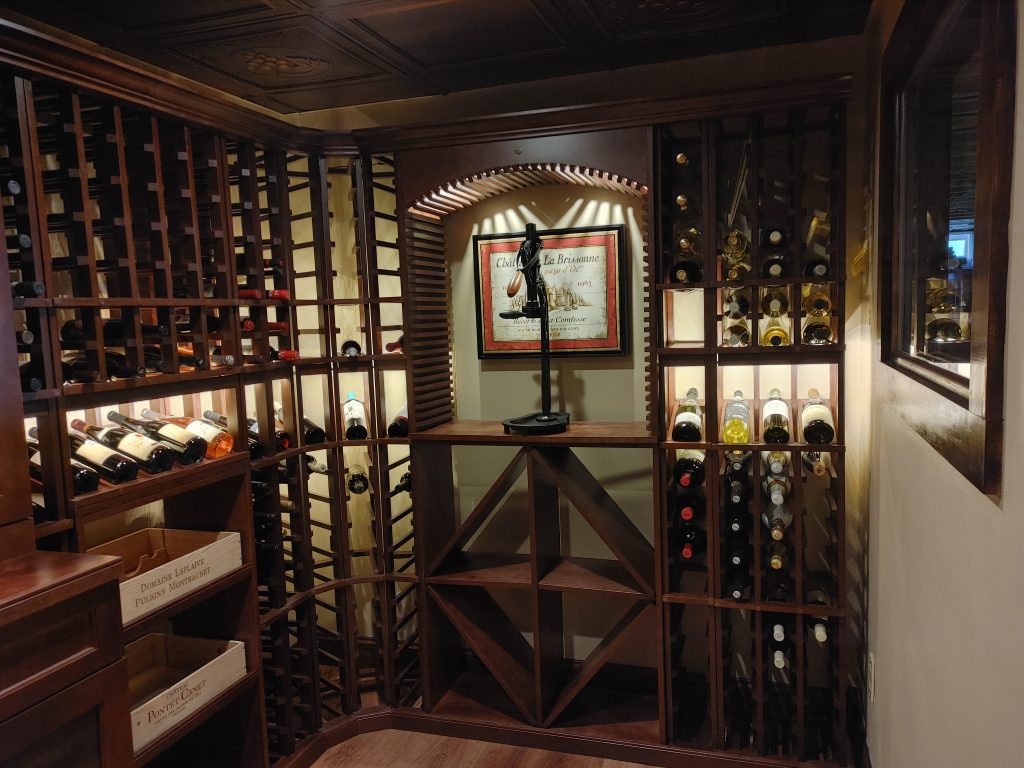 What were the reasons you sought out Vigilant for your wine storage purposes? 
I looked at various site for racking, but the DIY tool was what sold me.  Being able to have control of the design myself was a game changer.  Also loved that I could get samples of the finishes.  That helped when choosing the door and window for my cellar.
Do you consider it a wine cellar or wine room? 
 I call it a wine cellar since it is in the basement.
Where is it located in your home? How/why did you choose that spot? 
Basement, due to temperature, space and ability to start from scratch.
Did you do the work/installation yourself or hire a contractor? 
I tried to hire a contractor and all are so backlogged it was difficult to get one scheduled.  They ended up only doing the framing, door and window and I did all the rest.
What were the benefits of initially designing through the DIY tool? 
Again, having control and being able to see it from all angles.  The variety of racking type and sizes were also very desirable.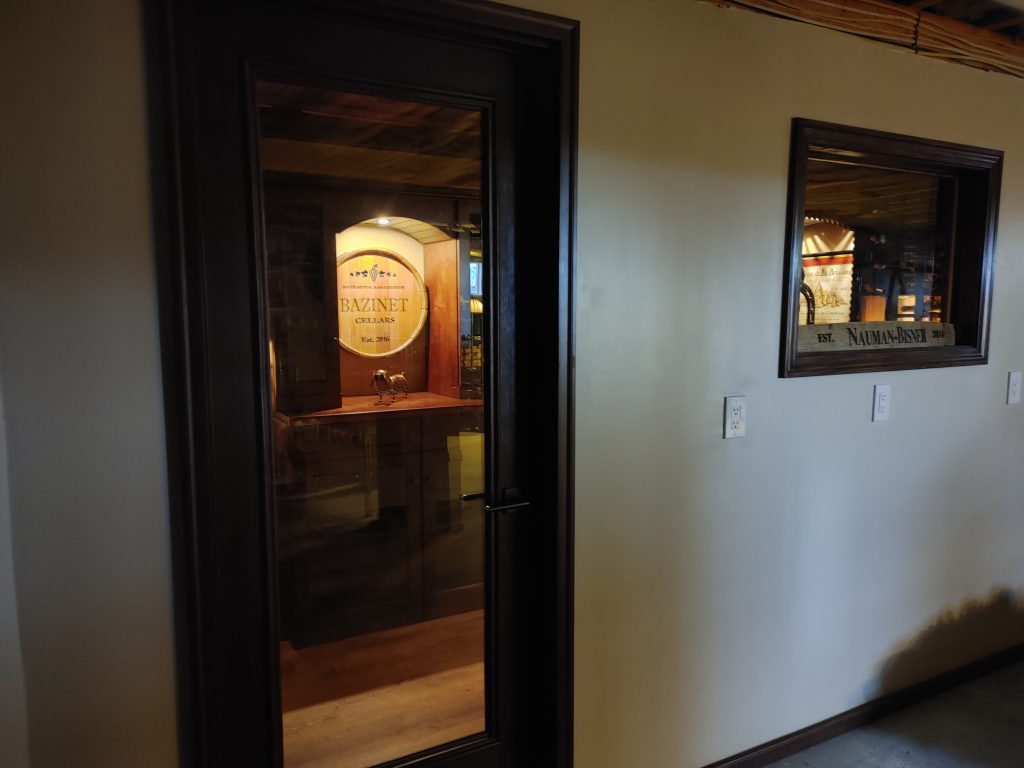 What were some elements you wanted to make sure you included/are special to your wine storage needs? 
I wanted arches, tabletops and spots for wine boxes.  I also wanted to have lighting to highlight the displays.
What was your experience working with the Sales/Design team to help craft your vision? 
Heather was fantastic and very responsive.  A great experience overall.
What are some things a fellow DIY-er should know before embarking on a project?
Check and double check measurements including height.  Plan out any cooling elements you will need in your room.  Make sure to read ALL directions when starting assembly.
Would you change anything about the DIY design tool? 
Nothing to change that I can think of at the moment.