January 30, 2020
The Super Bowl Winner of Wine Cabinets
For two lucky teams, it's Super Bowl time! For all the rest of us, it's time to get psyched for some cool commercials and start looking ahead to next season.
Now's a great time for us to showcase one of our favorite stadium projects: the custom wine cabinets at Lodge Kohler, the luxury hotel at Green Bay Packer's Titletown. Lodge Kohler is just steps from Lambeau Field stadium, making it the ideal game day pit stop for a glass of wine.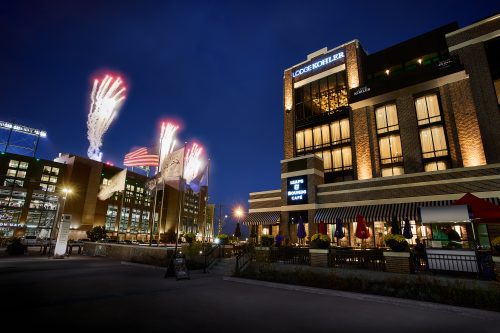 Vigilant took on this project when the Purchasing Manager for Kohler Hospitality requested a bank of five refrigerated wine cabinets to match the Lodge Kohler's pre-existing millwork. They chose mahogany stained with Vigilant's Espresso finish. Our experts then honed in on a perfect design that combined beauty and functionality. Once the plan was approved, the wine cabinets were handcrafted at our New Hampshire facility and shipped out to Green Bay.
The wine cabinets were installed at the entrance of the "Taverne in the Sky" restaurant with a perfect view of the stadium. The framed glass doors showcase the hotel's wine offering to guests as they enter the restaurant. Using well-organized label forward metal racking and LED lighting, allows guests to easily make their wine selection.
For the ultimate storage conditions, the cabinets include dual cooling systems that provide a white zone and a red zone and no, we're not talking about the football term. This allows patrons to enjoy the hotel's rare selections like the '92 Opus one, '13 Joseph Phelps Vineyard's Insignia or a '94 Taittinger Comtes de Champagne at the perfect drinking temperature.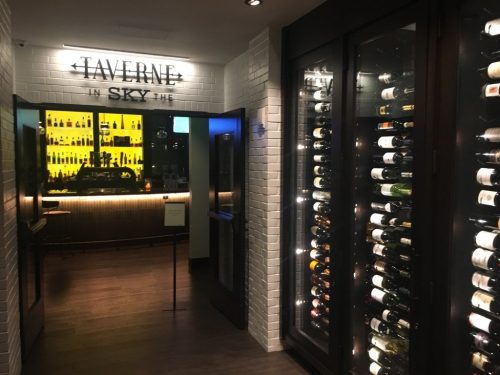 Lodge Kohler is another happy customer with its hotel guests and football fans alike enjoying perfectly stored wine now and for years to come.
If you're in the hospitality industry and want to learn how our wine cabinet offerings can increase client (or fan!) engagement and revenue, download our wine cabinet catalog or give us a call today!