June 11, 2014
Vigilant's Hand Carved Wine Cellar Doors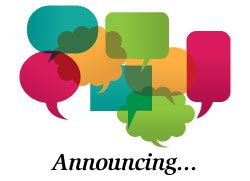 Vigilant Inc. is proud to announce our new, beautiful hand carved wine cellar doors at an introductory price of:
$3,225 (reg $3,465) for 30-32″ wide doors and,
$3,325 (reg $3,565) for 36″ wide doors.
Learn More…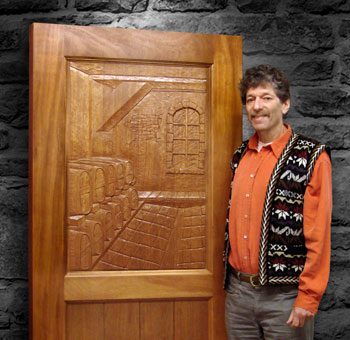 We have recently partnered with Jeffrey Cooper, an expert wood sculptor located in Portsmouth, New Hampshire to offer our customers hand carved wine cellar doors of the highest quality, reminiscent of the traditional Arts and Crafts craftsmanship.
Jeffrey's custom furniture pieces and unique sculptures have been featured in libraries, museums, hospitals and homes throughout the country. He is a juried member of the NH Furniture Masters Association and is an active participant in their exhibitions each year. He is also a member of the New England Sculpture Association, the Guild of NH Woodworkers and now is a woodworking and sculpture juror for the League of NH Craftsmen.
Learn More about Jeffrey Cooper by visiting his website: cooperwoodsculptor.com
We are offering 3 standard design options: wine cellar, vineyard or grapevine or send us your own artwork and let us create a beautiful, one of a kind, wine cellar door for you.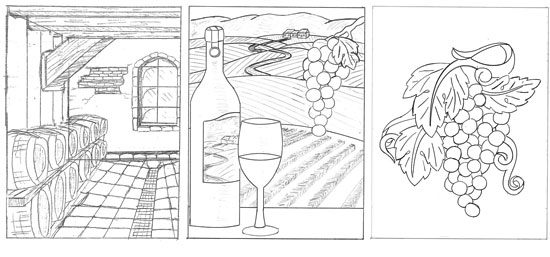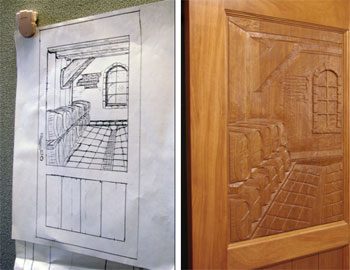 The process begins with a hand sketched drawing of the intended carved image. This can be one of our standard designs or it can be a custom drawing created from a piece of artwork of your choice.
Once the sketch has been sent to you and approved, Jeffrey then uses the old fashioned, traditional carving method to painstakingly recreate the design and transform a blank piece of wood into your hand carved masterpiece.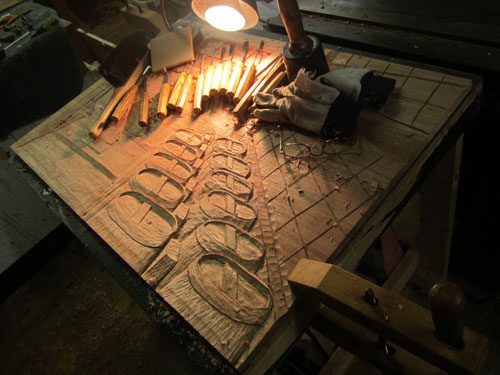 Once the carved panel is complete, a technique that takes about 6 weeks, we finish the process by carefully building the hand carved panel into one of our beautiful, solid mahogany wine cellar doors.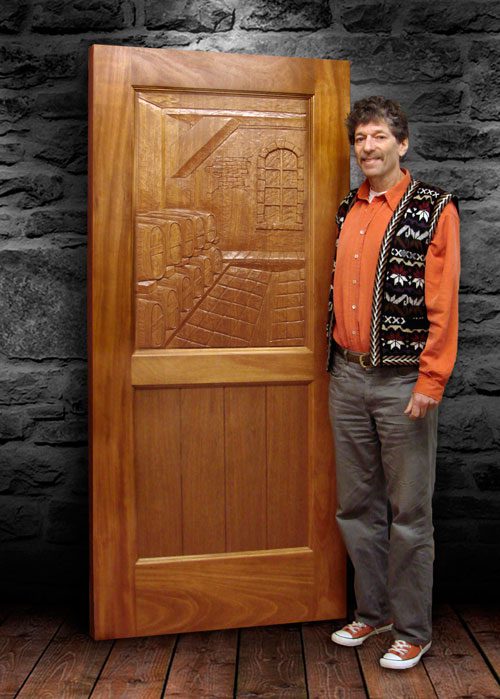 Contact us today to learn more about this process and how Vigilant can make your wine cellar door a truly remarkable piece of art. (888) 812-4427