April 13, 2009
Wine Cellar Climates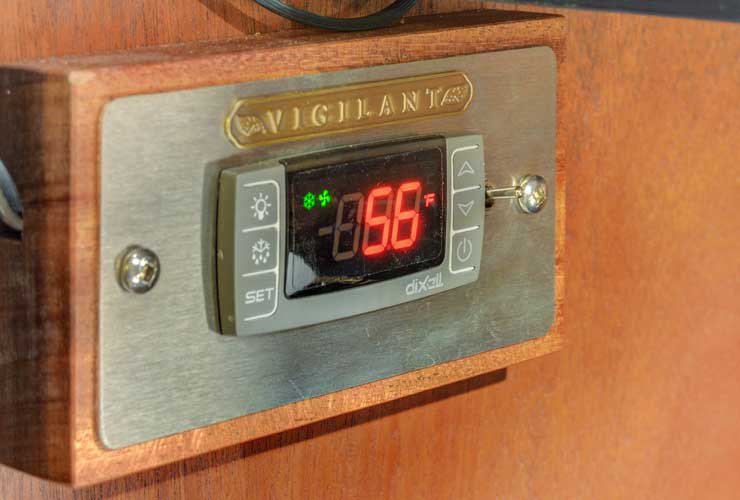 Wine cellars have never been more popular in the home than right now. People are remodeling their homes to include a wine cellar or wine room. Others have included a wine cellar in their wish lists for new home purchases. All over the country, wine cellars are being built, but are they being built with the wine cellar climate in mind?
Depending on where you live in the country or the world, the climate in your area plays a huge role in determining what type of wine cellar structure you should build and how you plan on controlling the wine cellar environment within.
Wine cellar climates found within the United States can be categorized into distinct regions. The climates are cool in the northern areas, temperate across the middle of the United States, hot and humid in the Southeast and hot and arid across the Southwest.
The environment you live in will aid in determining the wine cellar system that is to be installed and the considerations that must be made to ensure that your wine cooling system operates effectively in your wine cellar climate. Your wine cellar door will also offer added protection to your wine cellar and must have proper weatherstripping and sealing capabilities.
Cellar climate control is not something to be overlooked during the wine cellar construction phase of the project. Proper wine cellar construction methods must be followed as these will be determining factors to ensure proper wine preservation.
Things To Remember:
Always check the building codes in your area for guidelines you must follow.
Do your research to find the wine cellar system that is right for your area and your build-out.
Make sure you purchase a properly conditioned wine cellar door that offers extra protection for your wine cellar.
Check the R-values of all materials being used to construct the wine cellar to make sure they follow both code and the minimums for proper wine cellar construction.
Use wine cellar lighting that will not introduce too much heat or ultraviolet light into the environment.
Choose wine racks made from wood that will stand up to the wine cellar climate in your area. Vigilant recommends mahogany wine racks as they have shown to be the most resistant to rot and warping in moist/humid climates.
Buy a hygrometer and place it in the wine cellar to measure the environment for a period of no less than 10 days and record your values each day and night as the environment can change during daylight hours and nighttime hours.