April 13, 2009
Wine Cellar Doors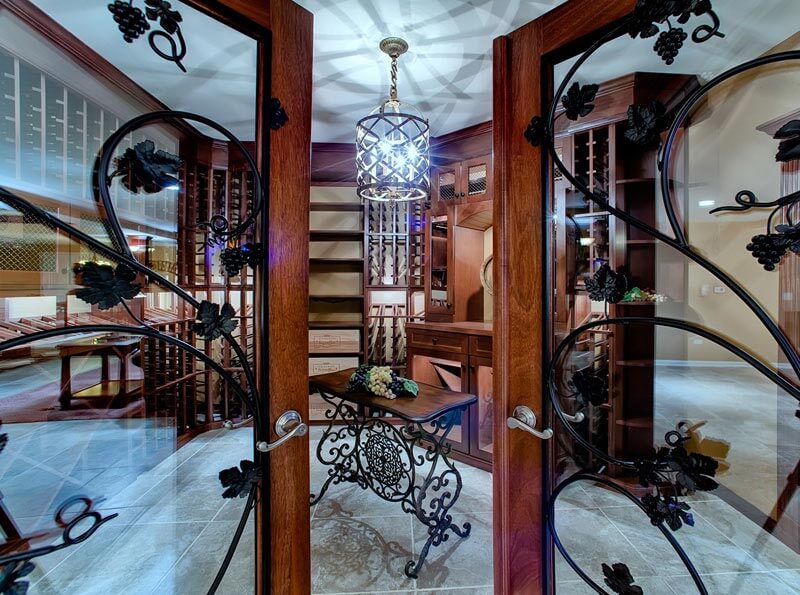 There are certain considerations that need to be made to properly choose a wine cellar door for your wine cellar. The number one consideration needing to be made is in regards to protection. A wine cellar door must properly protect the climate inside of the cellar. A wine cellar door therefore must have an R-value of at least 13 in order to assure this protection. All Vigilant wine cellar doors have at least an R-value of 13 to insure that your wine is properly protected.
Additional details of wine cellar doors need to be considered when choosing one to fit your construction. You must install a sweep and have a proper height threshold to prevent air from leaking out from the wine cellar. Properly installed weatherstripping must also be installed . A sweep and threshold, and properly installed weatherstripping will create the airtight seal that will prevent this leakage.
In addition, your wine cellar door must have proper size jambs and casings in order to close and seal properly over time. Vigilant's wine cellar doors all come with proper jambs and are pre-hung to avoid any issues.
Once a wine cellar door has been built to guarantee your wine cellar climate, you can move on to more decorative elements. If you have chosen a glass panel door, do you want etching? All Vigilant glass paneled doors are double-paned and have an R-value of 13. Etching adds a nice decorative touch on to this protective glass.
Hardware? Are you planning on choosing a handleset that fits your pre-existing home decor or would you want Vigilant to recommend one to match the style of your wine cellar. Vigilant carries three unique and classy handlesets in stock in multiple finishes.
In addition, Vigilant carries 6 plus types of doors and any of these can be fully customized with wood options, finish options, hardware and accessories. Take a look and let us know what you need. We'll be happy to work with you to make your wine cellar entrance perfect.
View the anatomy of a wine cellar door.
Learn more about all Vigilant's wine cellar doors.