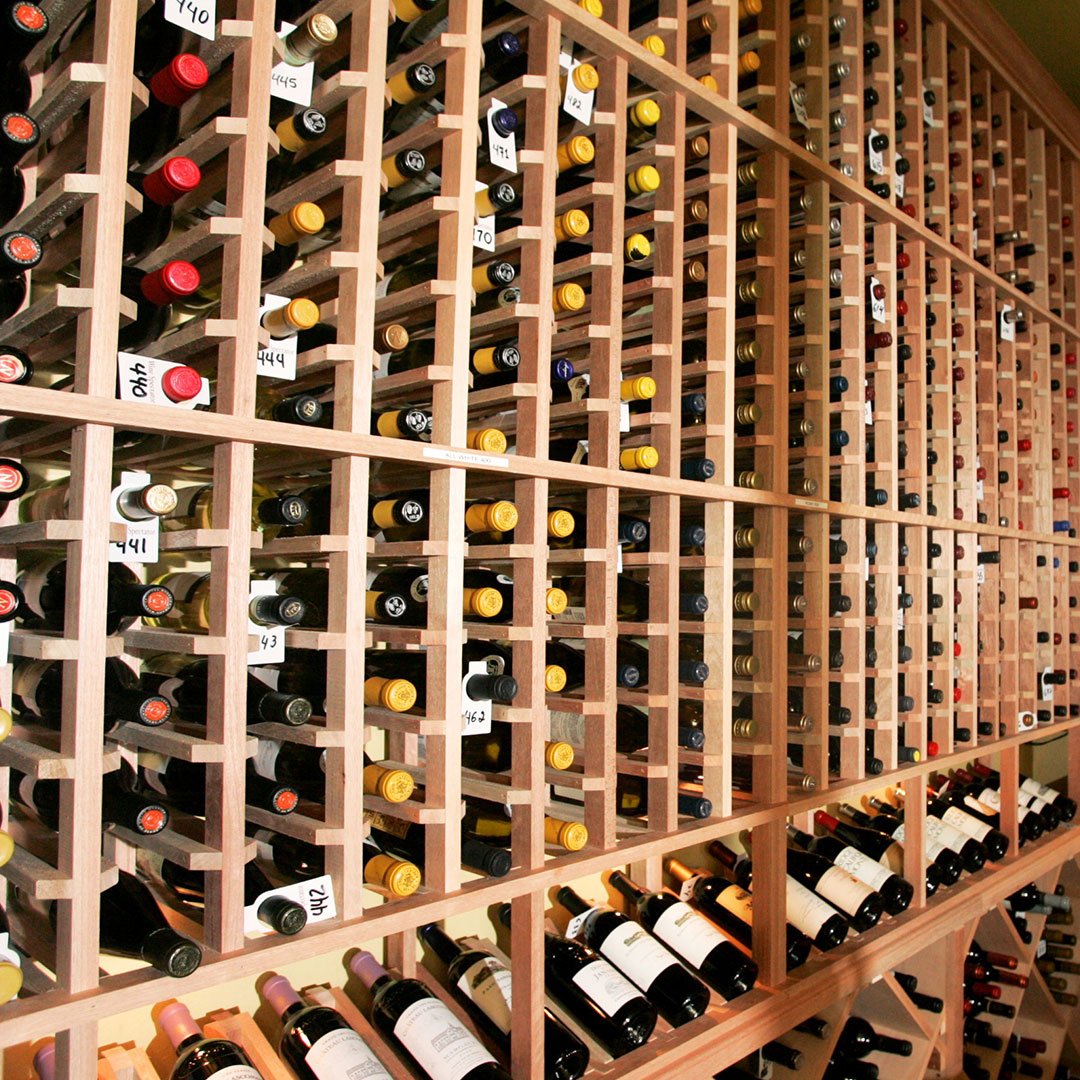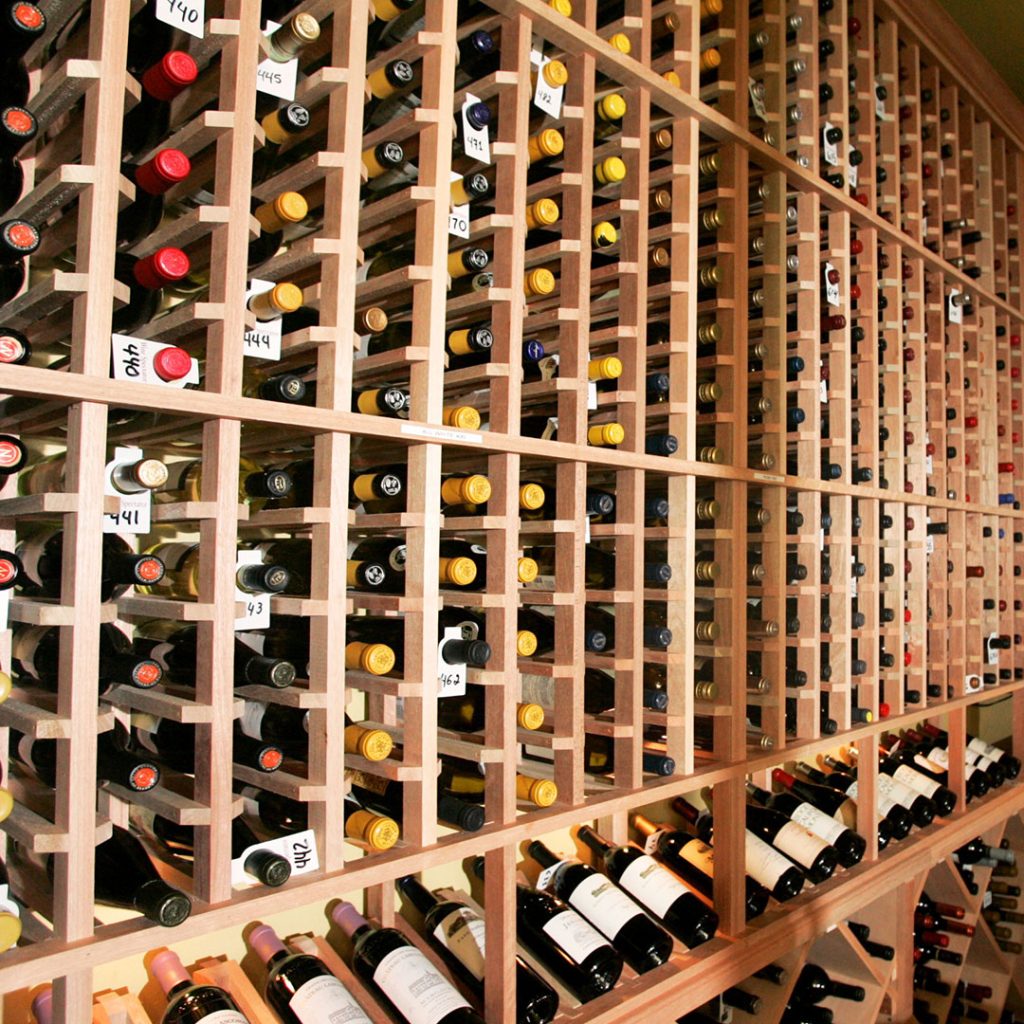 Our Standard Wine Rack Kits are available in two wood species (Mahogany or Pine) and two heights (77.5″ and 92.5″), providing the largest and most versatile kit selection in the industry.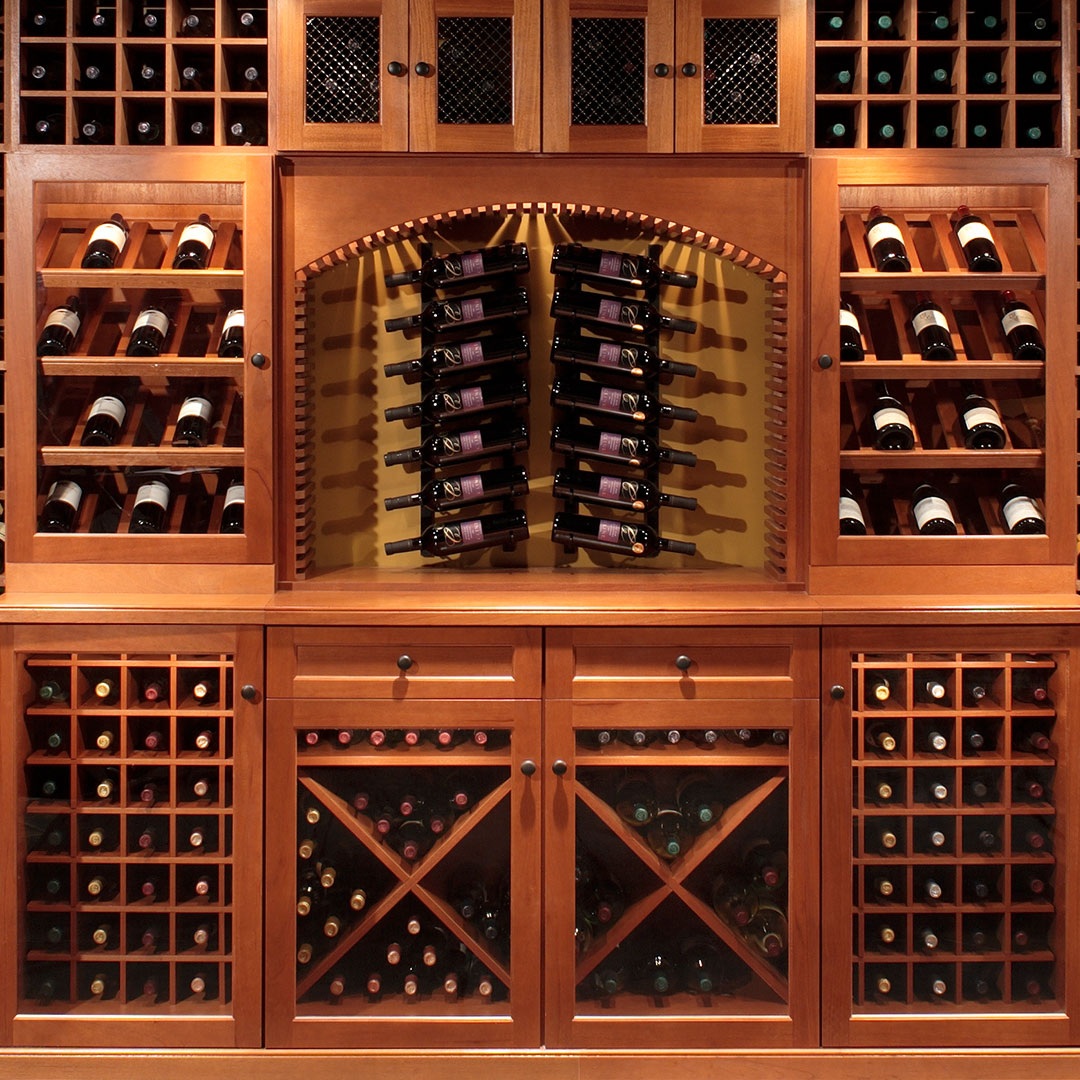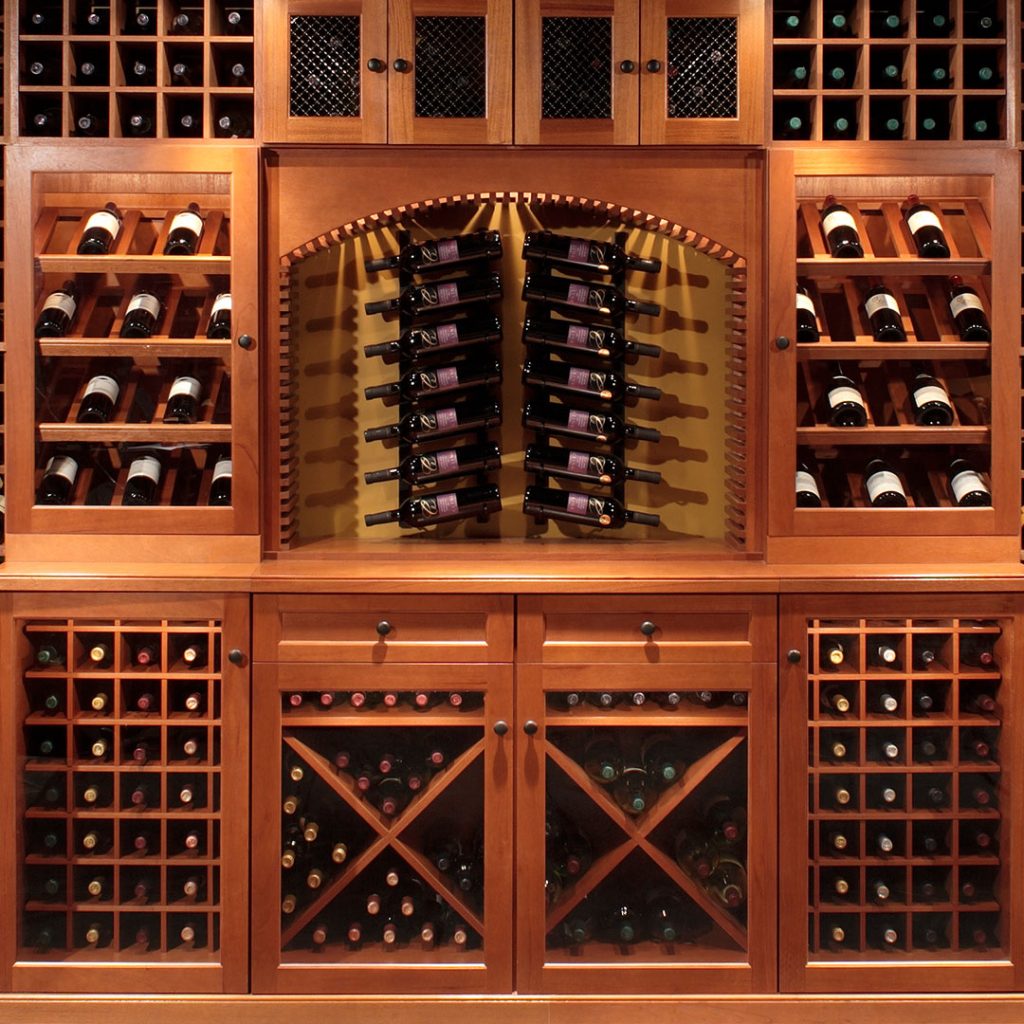 Our Modular Wine Cabinet Packages make the perfect addition to our Standard Wine Rack Kits and are designed to blend seamlessly with all of our racking components for a more customized look and feel.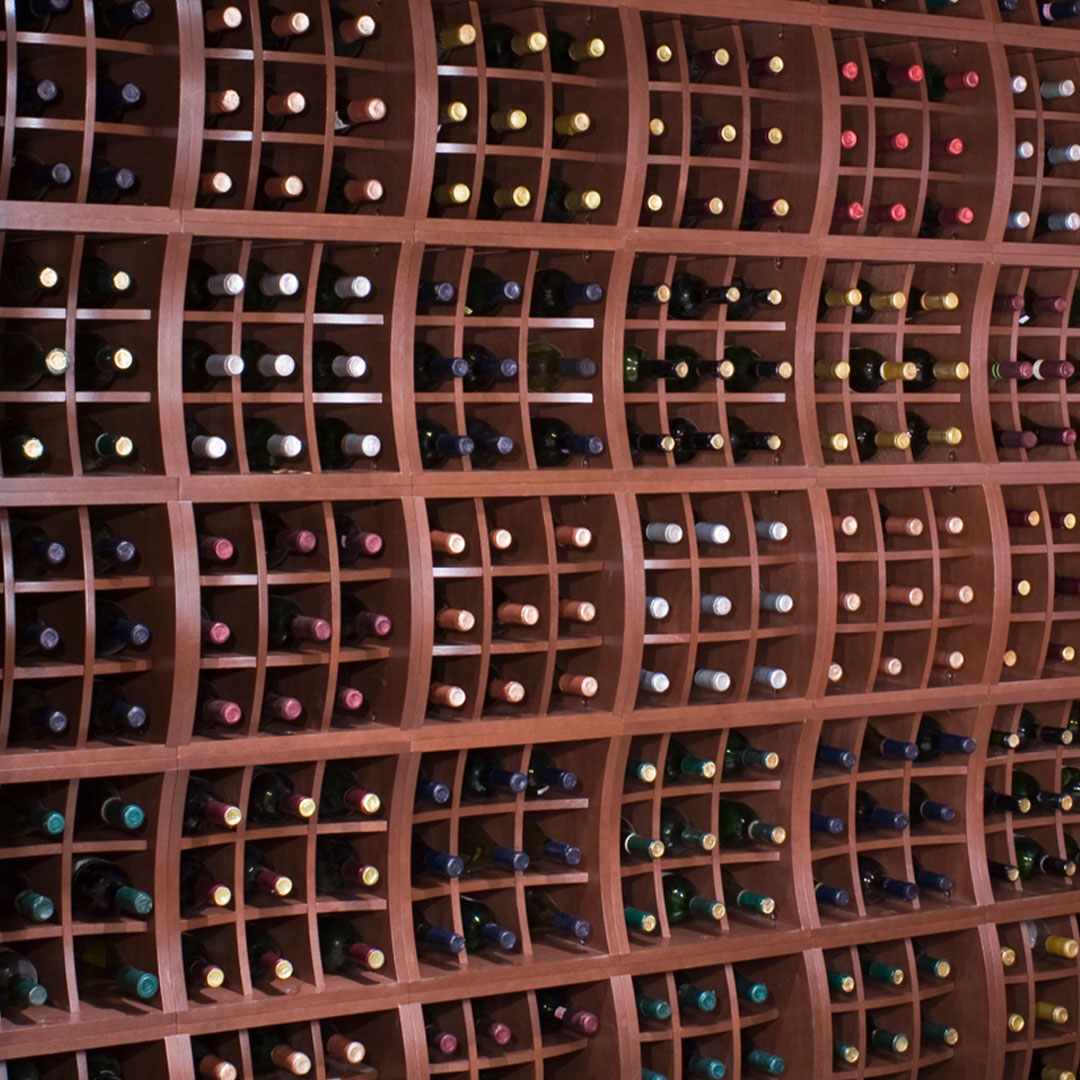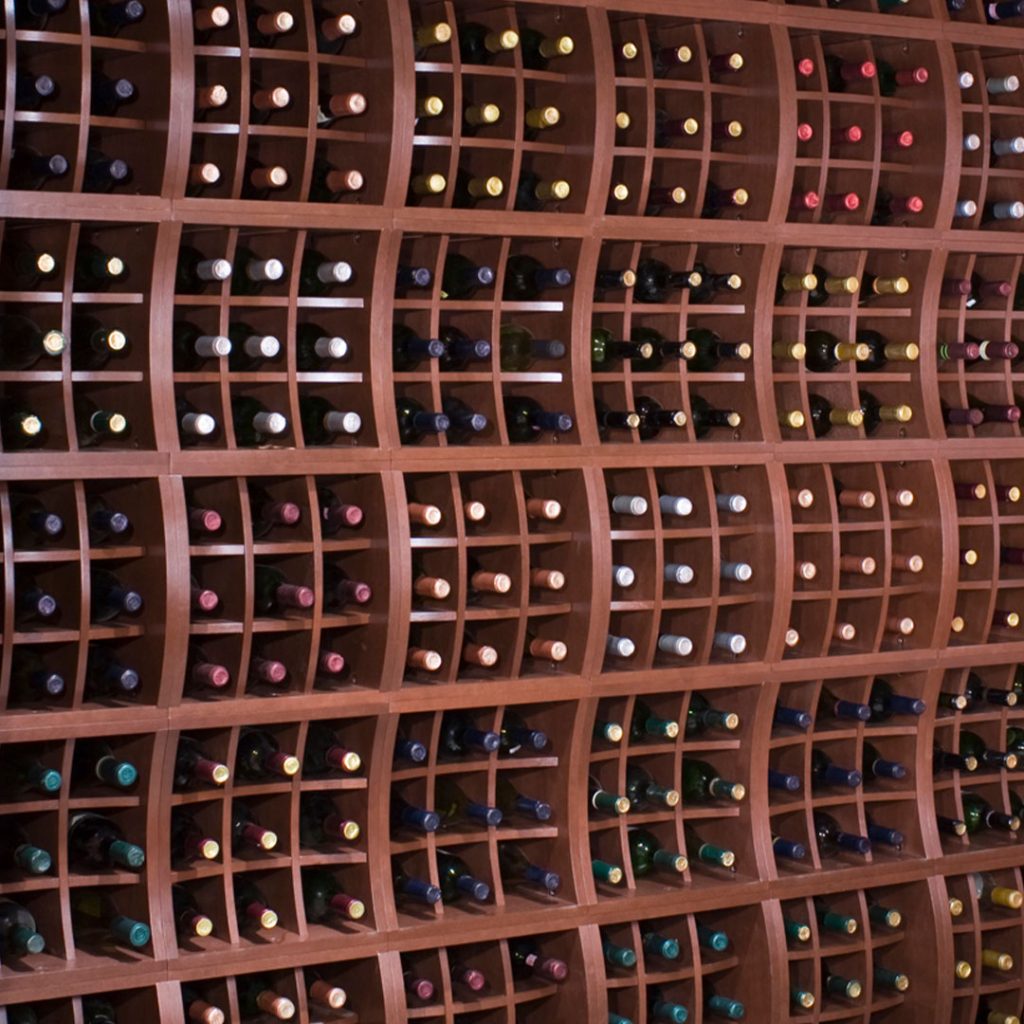 Looking for a truly modular solution that can grow with your collection? Our Wine Cubes are the answer. With any configuration imaginable from full retail walls, to end tables or a simple single cube on your countertop.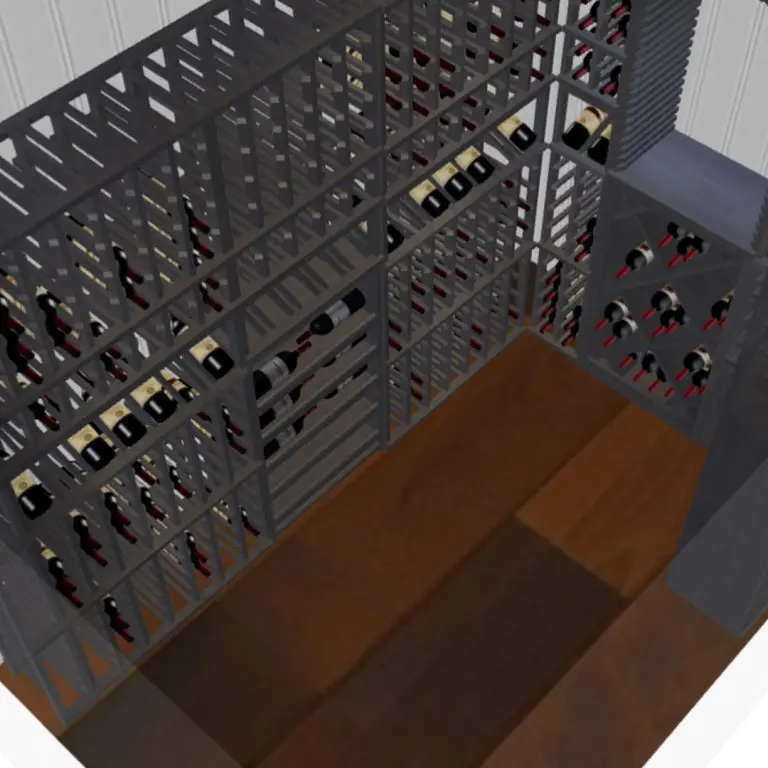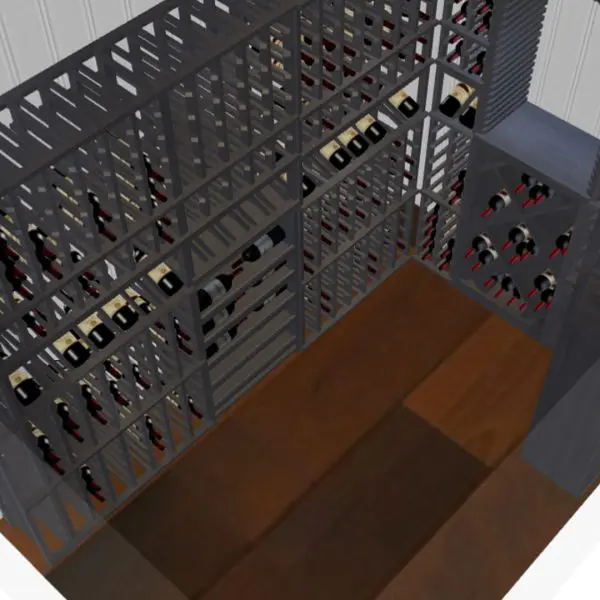 EXPLORE THE POSSIBILITIES WITH OUR 3D WINE CELLAR DESIGN TOOL
Our Custom Program allows you to use more traditional storage components like ladder racking while tailoring your wine cellar to your specific needs like wood species and custom dimensions. And with the addition of premium elements such as casework, solid panels, and more decorative-end design, it's easy to create the bespoke wine storage solution of your dreams!
It's the small details that give a room its special ambience. Choosing accents such as flooring, paneling and lighting help you achieve the look you want for your wine cellar. We can match the color and style of your existing wine furniture or create special accents just for you. Here are a few ideas for adding finishing touches to your wine cellar design.
RESIDENTIAL & COMMERCIAL WINE CABINETS
Maintaining the integrity of your wine storage environment is not an option, but a requirement. At Vigilant, our focus is on style, energy efficiency and security. Each door is handcrafted using the finest materials and can be customized to your exact specifications.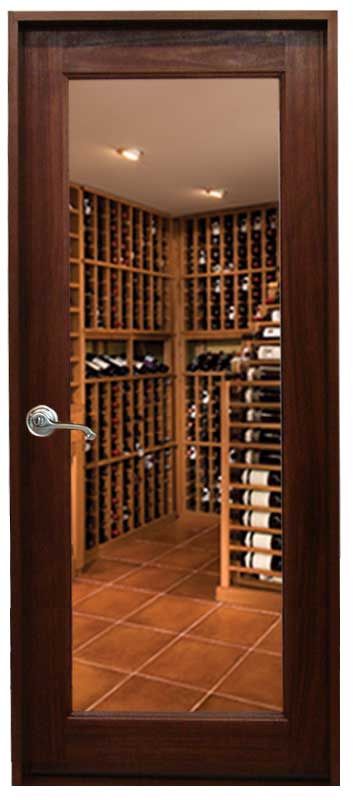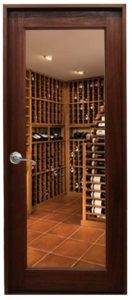 Our solid wood framed full glass doors are beautifully handcrafted and create the ultimate protection from the elements using solid 1 ¾" thick wood, ½" low-E insulated glass and exterior grade weather stripping.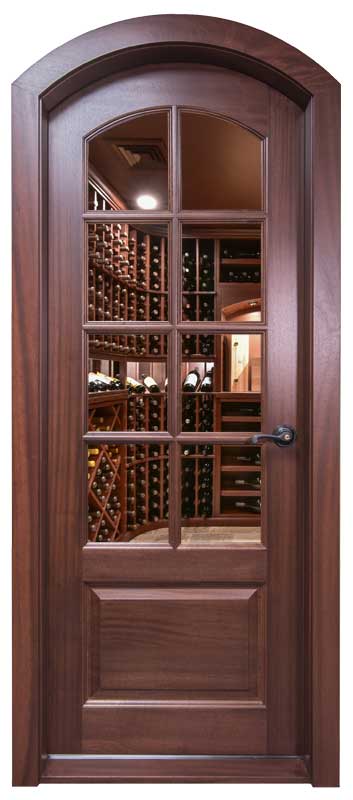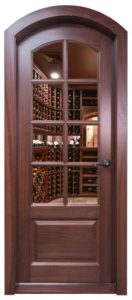 Our Tuscan doors are an appealing entrance way into your wine cellar. The door features beautiful detailed mullions creating a stylish view into your wine cellar.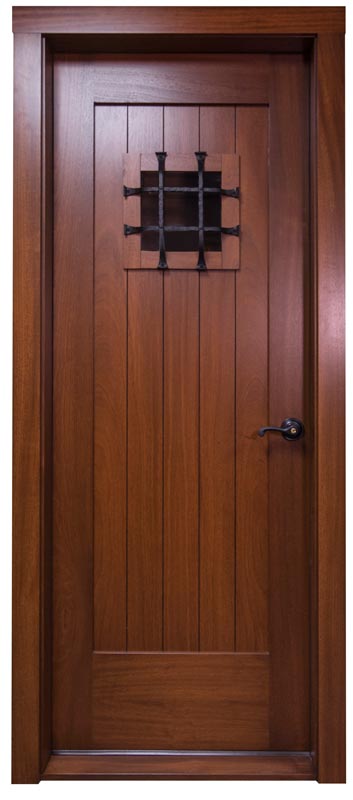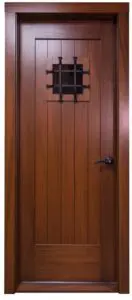 Our Rustic doors are beautifully carved wooden doors with a window. For more of a rustic feel, add clavos or an iron grate over the window.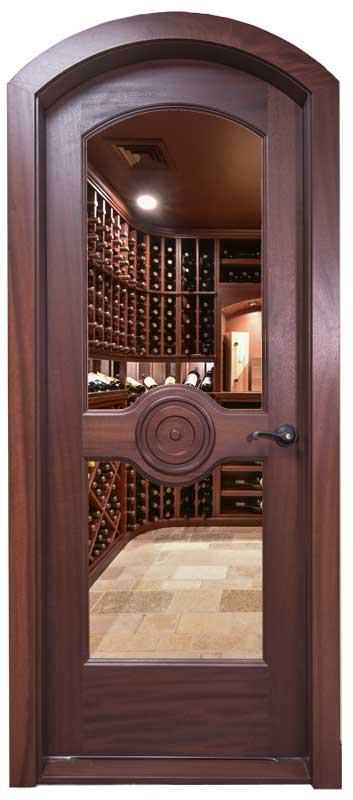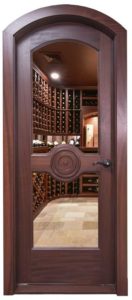 The Provincial door is an elegant glass design with a  decorative wooden center applique: a decorative rosette or grape design. Customize with your desired initial  for an additional upcharge.
WINE CELLAR COOLING SYSTEMS
If you invest in fine wine, you know the importance of storing it in optimal conditions. Our comprehensive line of wine cooling systems fit every application.
THE IMPORTANCE OF CONTROLLING THE CONDITIONS IN YOUR WINE CELLAR
Your wine cellar should be placed in the coolest, most humid area in your home. The closer the wine room is to an ideal wine cellar temperature of 55° F and 60-65% Relative Humidity, the more efficient the cooling system will be.
THE BENEFITS OF A COOLING SYSTEM
Maintains optimum long-term storage temperature of ~55°F
Cools wine rooms and cellars without removing valuable humidity
Prevents premature aging and oxidation of fine wine
Operates efficiently, quietly, and reliably over time
WHICH SYSTEM IS RIGHT FOR YOU?
There are many variables involved in choosing the correct system so start the process early on in your project. Our experts can help you select a wine cooling system that fits your needs and budget, and allows your fine wine to age gracefully.
We are the leader in commercial wine storage for hospitality and retail wine stores. Our elegant, top-quality metal or wood wine racks, wine cabinets and lockers grace some of the finest restaurants, hotels, and clubs throughout the globe. View a list of hotels, restaurants and clubs that use our products to store, display and sell their wines.