April 16, 2021
10 Ways Vigilant Wine Racks Beat the Competition
Are you looking for the best wine storage solution for your home? When deciding which wine racks are right for you, it's important to compare "grapes to grapes" (or apples to apples) and do your research and so you'll be happy with your purchase and it will stand the test of time.
Quality
All our products are handcrafted on-site in our U.S. manufacturing facility. We are a full service millwork company using time-tested woodworking techniques, and have been at it for 25 years!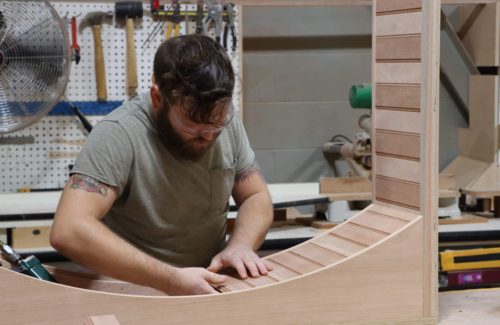 Wine Rack Height and Depth
Unlike other companies, we do not stack our racks to gain height. Instead we offer two standard height options, our Classic series is 77.5″ and our Estate series is 92.5″.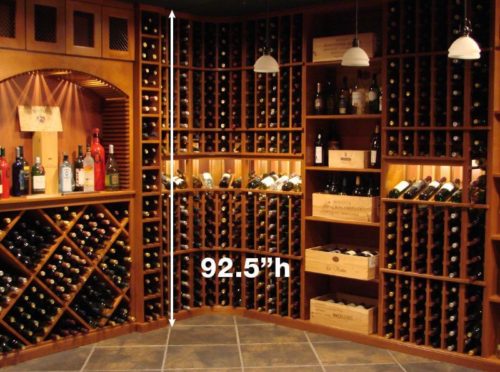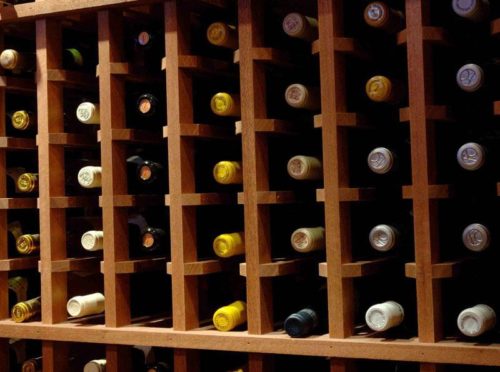 Vigilant wine racks are the deepest in the industry at 13.5″, allowing for full protection of the bottle. Most racking is only 9″ deep, which leaves wine bottle necks vulnerable.
Gorgeous Finishes
We offer the highest quality options in stain and top coat to increase the durability of the wood. If you don't see a color you like we can do custom stains as well.
True Curved Corners
Our curved corner racks use continuous wood spacer bars and moldings. Our competitors' corner racks are not true radius curves; they use single columns segmented around corners with miter cut straight spacer bars and moldings – just not as good!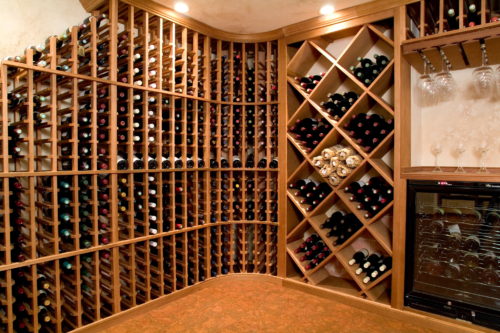 Decorative Arch Tops
Our full height arch tops have supportive solid sides, come in many styles and sizes, and offer optional wiring for display lighting. Competitors require a separate tabletop be purchased so the arch aligns with adjacent wine racking; OURS INCLUDES ONE!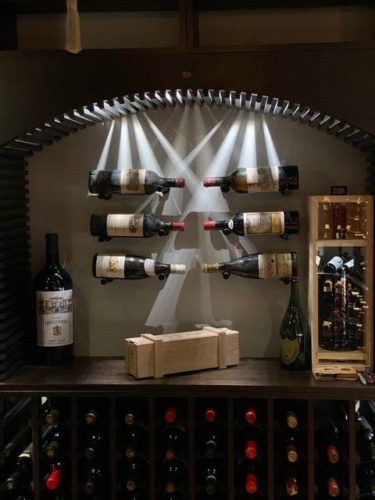 Modular Cabinetry
We're the only company that offers a line of standard, stackable modular cabinetry. These functional, decorative cabinets seamlessly integrate with our Classic and Estate wine racking kits, giving any cellar a custom look.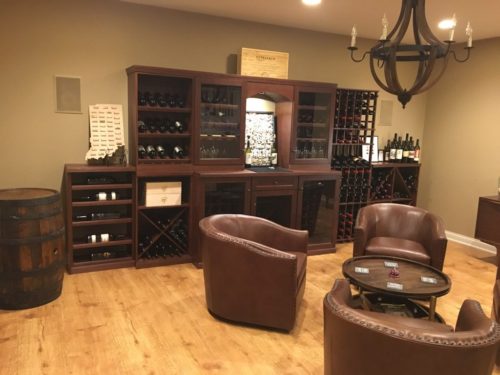 Raised Bottom Row
All our wine racks are raised 2.5″ off the ground, safely storing your bottles of wine, while our competitors' racks have your precious wine resting on the floor.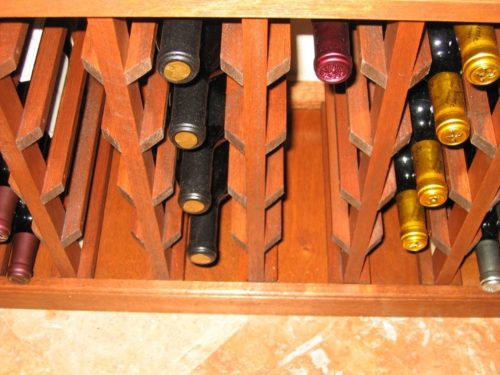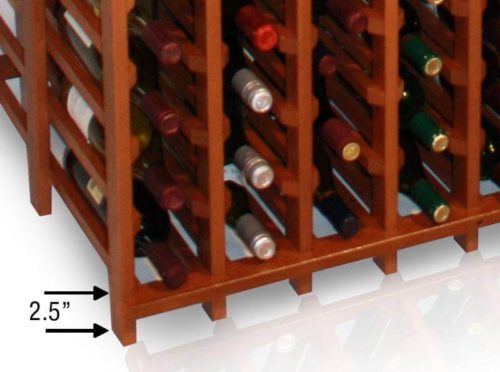 Best Return Policy
Vigilant offers a 30-Day unconditional money back guarantee on any standard product. If the item is returned in new condition, there is no restocking fee and you will be credited the full purchase price.
The competition charges up to a 15% restocking fee.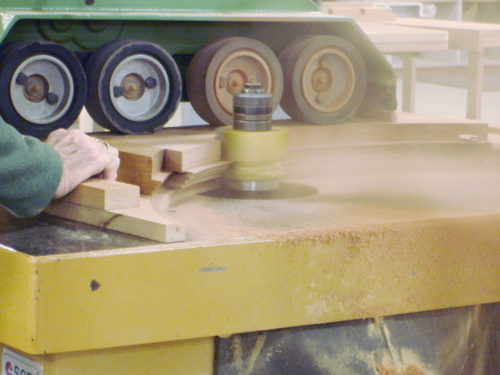 Competitor Price Match
We will match or beat any competitor's delivered price on all of our comparable wood products.
Just provide the quote from another company and we'll present you with pricing on comparable items. This guarantees you the best price on quality products direct from a domestic manufacturer with an A+ BBB rating.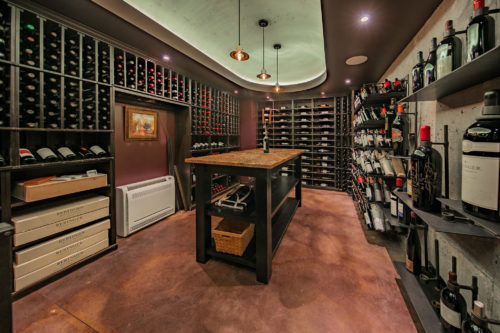 Our Design Expertise
We've been designing and delivering handcrafted, quality wood products to our customers for over two decades. While other companies may come and go, we continue to produce and deliver our quality products and services year after year. Our longevity is a testament to our employee's dedication to serving our customers.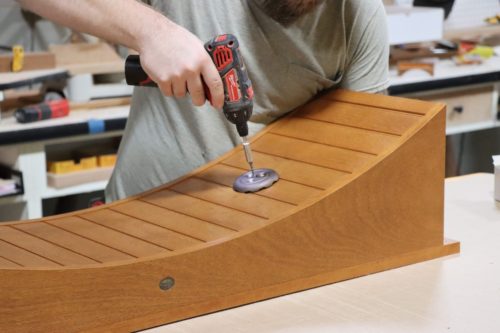 If you would like more information, call us at (888) 812-4427, send an email to [email protected] or get a free design quote.