July 23, 2014
DON'T LOSE MONEY buying cheap retail shelving
If you are in the process of researching retail wine shelving for your new or existing wine store, there are many important factors to consider in addition to price. The cheapest option may not offer you the best value. Following are some of the key components we at Vigilant think are critical and are taken into account when hand crafting our wine shelving.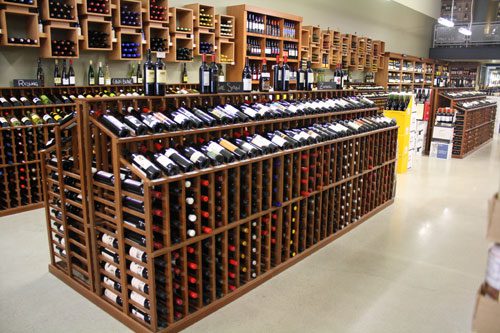 Design: The design of your wine rack shelving is a crucial component to achieve proper durability and functionality required for efficient, effective merchandising and organization of your inventory. The wine rack design is also crucial to ensure a functional, durable yet aesthetically appealing display. At Vigilant we have a team of design experts that can layout the best wine storage solution for your retail space.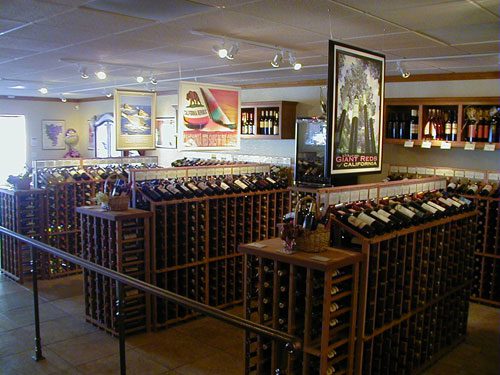 Structure/Durability: With retail wine racks and wine shelving, design, quality and durability are very important factors to consider. Given the tough environment of wine retail stores, quality and durability are key in determining how long your wine racks will hold up and how long they will maintain their aesthetic appeal. We use the highest quality hard woods, and time tested construction methods, when manufacturing all of our wine racks and wine shelving products.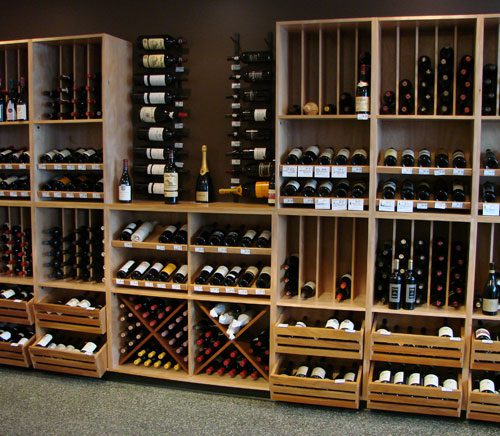 Sturdiness/Component Parts/Materials: Harder woods will hold up better under tough conditions, are easier to work with and accept finish well. A softer wood tends to get dinged up more quickly and can take stain unevenly. The thickness of the wine rack's component parts: uprights, slats and panels also affect the racks durability and looks. The thicker the components parts, the more durable the wine rack. Since the shelving will need to support a great deal of weight, this is a very important factor. The rack should also be sturdy and free from swaying side to side, which occurs when poorly designed spacer bars are used. Snug fitting dadoed spacer bars that attach to the rack upright ensure the racks stability and avoid the rack wobble. We value quality and do not skip important construction components that are critical to long term wine storage needs. Learn about the Vigilant Advantage and what makes our products more superior.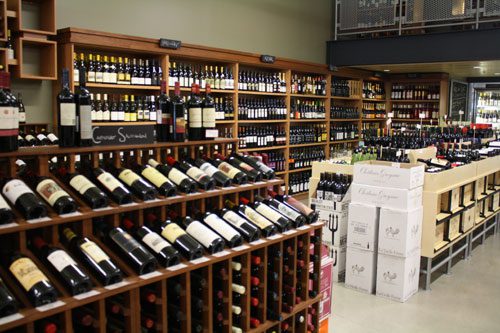 Protection: The wine shelving must be designed to hold up under heavy loads and designed so that the bottles are protected. If the front slats on a wine rack are not angled and the edges are not eased, bottle labels can tear and customers hands can get scratched. As a standard we have angled slats and eased edges on all our wine racks to ensure minimize these issues. Wine racks should also have a base or toe kick to be sure the lowest bottle placement is lifted off the ground to avoid breakage and loss of revenue.
Facings: Facings, or the number of different wine bottles displayed for sale, is a very important consideration when choosing your retail wine racks. Customers tend to buy more wine when they can easily see wine bottle labels. We offer many display shelving options that can stand alone, such as island displays, or be readily integrated with wine racking or wine shelving.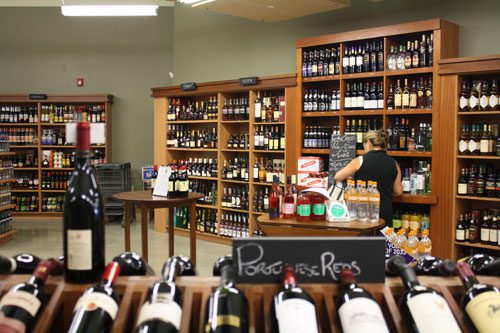 Back Stock: In many instances, the ability to store the remainder of a full case within the display rack is important, especially when there is limited back room storage in the store. Our wine bins with multiple divider slats, island display shelves, and Wine Wave Cubes all provide ample storage space for excess wine bottle storage.
Accessibility: While maximizing facings is always important, you also want to be sure that the customer can easily remove the takeaway bottle, without disturbing or taking the display bottle. Our attention to the components when designing and constructing our wine racks and wine shelving take this into account and provide easy access to wine bottles.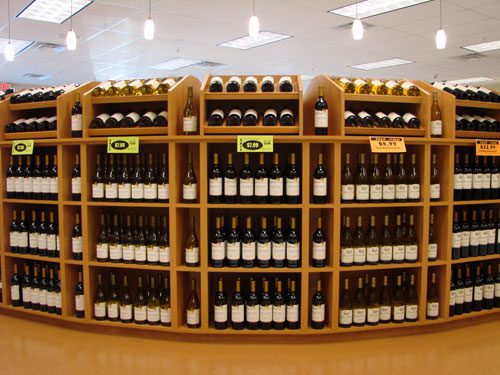 Signage: Different types of display racks require different signage styles. Some will need only a ticket molding on the front of the shelf to reference the SKU and the price. For other styles, more information may be needed and larger signboard will be required. No matter what your need, Vigilant offers a signboard solution to meet that need.