March 19, 2021
9 Major Home Design Trends That'll Be Big in 2021
by Mekaila Oaks
This article is a collaboration between Redfin and Hunker, and originally appeared on Redfin.com
With a new-found love and required functionality for our homes this past year, it's likely you've racked up a laundry list of ways that you'd love to revamp your space. And what better time to refresh and upgrade your home than 2021?
Whether you're looking for kitchen remodel ideas or you've set a goal to finally transform that spare room into your dream office or entertaining space, we've got you covered. Combining Redfin's data on the most valuable home trends, Hunker's design experience and Vigilant's twenty-five year commitment to quality and craftsmanship, here are the major design trends homeowners are embracing in 2021:
Home Design Trend 1: Designer kitchens fit for a chef
Many of us discovered cooking or baking as a new hobby in 2020, it's no surprise that the kitchen remains the heart of the home. When it comes to kitchen design trends this year, think functional yet stylish. Spacious, open concept kitchens with top-notch stainless steel appliances will continue as a "must-have" for homeowners, but they're also seeking a beautiful and stylish design.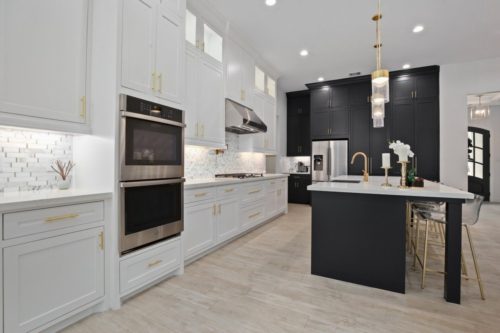 Home Design Trend 2: Stylish kitchens with contrast
While an all-white kitchen is a classic, bolder palettes — like blue hues, forest greens, and deep charcoals — appear on island cabinetry, as a contrasting backsplash, or with kitchen furniture. We'll see kitchens continue to incorporate statement lighting and sleek hardware, such as gold faucets and cabinet handles.
Home Design Trend 3: Bonus spaces that can double as a home office
Working from home is here to stay, and many are looking for opportunities to create dedicated workspaces within their homes. Whether it be an ADU, a sun room, an additional guest room, or transforming a shed into an office space — this is one of the major home design trends that's here to stay.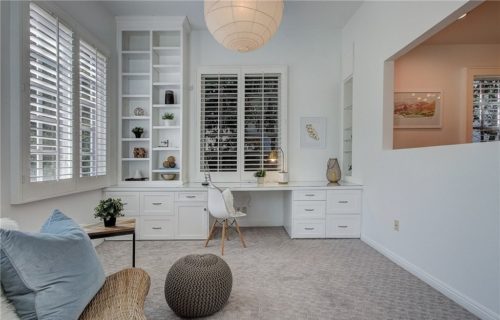 Home Design Trend 4: Embracing unique and modern entertaining spaces
In-home wine entertaining spaces and cigar rooms have grown in popularity, though they are no longer relegated to the Old-World, cave-like style. With more options for design and function, wine and cigar enthusiasts can protect, preserve and display their passions, no matter the size and breadth of their collections.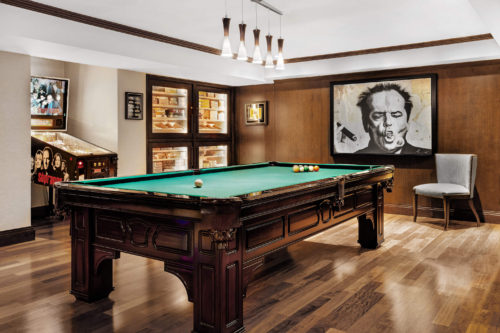 The design of these spaces reflect contemporary interior design, with unique spaces, like this toy room turned wine space.
Vigilant offers flexibility, functionality and creative options to suit all homeowners, needs and style, from our DIY tools and design experts.
Home Design Trend 5: Earthy textures with luxury elements
In 2021, minimalism is making a bold and robust comeback. You'll see colors like white, cream, beige, rust, and sage, but layered in with multiple textures. A living room will combine jute, oak, and linen with materials that are undeniably luxe, or a kitchen with colored marble countertops and rich velvet banquette seating.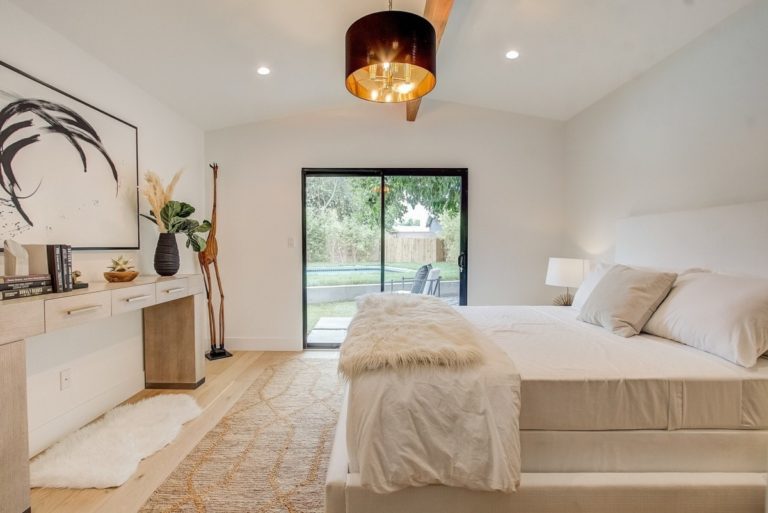 Home Design Trend 6: Quartz countertops
Quartz has risen up through the ranks over the years in the battle of countertop materials. Versatile, practical, contemporary and elegant, quartz is basically the full package – it pairs well with both light and dark colored cabinets, making them easy to integrate into any kitchen color scheme.
Home Design Trend 7: Outdoor dining rooms for year-round entertaining
After spending more time than normal in their home over the past few months, the desire to blur the lines between indoor and outdoor in a way that lets them experience the best of both realities is high. With people less focused on eating out, they'll be looking to take advantage of outdoor entertaining with spaces that can function as open-air dining rooms — whether that be a deck, a gazebo, or a patio overhang.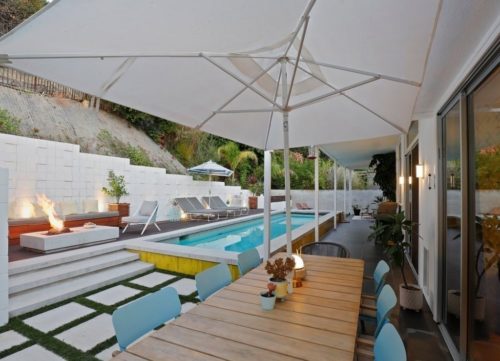 Home Design Trend 8: Embracing grand millennial style
"Grand Millennial" is a style that is just how it sounds. This fun and unique design trend appreciates traditional style from a modern point of view. Expect to see tasteful antique décor — like a vintage statement mirror — plenty of brass and wicker, and varieties of texture. Whether it's just a fad or a timeless trend here to stay, grandma-chic is officially "in" throughout this next year.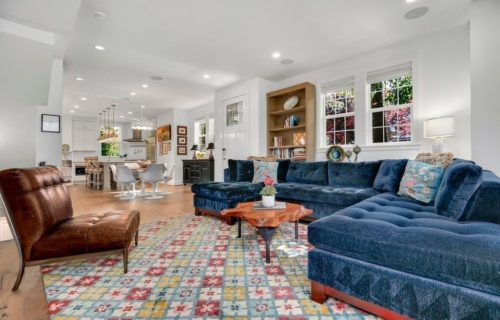 Home Design Trend 9: Floor-to-ceiling windows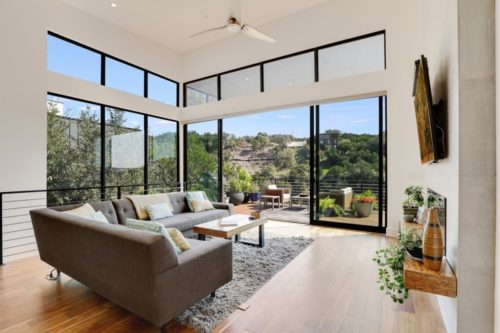 Along with outdoor dining spaces, floor-to-ceiling windows provide open, airy, and refreshing views. This home design trend lets light pour into your space without the need to actually step foot outside. Although not the easiest home upgrade to make, it's one we'll continue to see throughout homes this year.