April 3, 2014
Anatomy of a Refrigerated Wine Cabinet
An elegant restaurant experience is created through a combination of dining room atmosphere, food presentation, interesting flavors, and wine. For clubs and restaurants with large wine collections, this means keeping wine bottles at perfect temperatures for serving and for long term storage. An increasingly popular appliance for the industry is the refrigerated wine cabinet. If you are considering acquiring one or more of these practical cabinets, you might want to take a short anatomy lesson.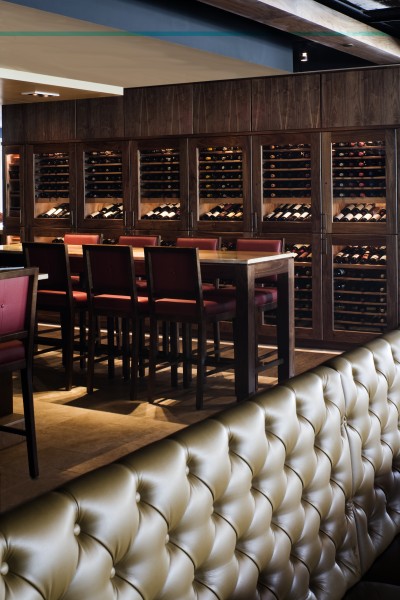 The outer shell: The cabinet body should be constructed of a high R-value insulated material. Structural Insulated Panels, or SIPs, having an R-value of at least 10 are favored, and the cabinet should be sealed against condensation. Be sure you are not buying particle board, and look for exterior-quality solid hardwood door jambs to ensure cabinet strength. Check to see if the interior is finished. Durable finishes protect the cabinet against moisture and spills.
The feet: Be sure your cabinet is equipped with commercial-grade adjustable leveling feet. The cabinets may be filled with 600 pounds of wine, so it is vitally important that the cabinet is level to ensure a tight door seal.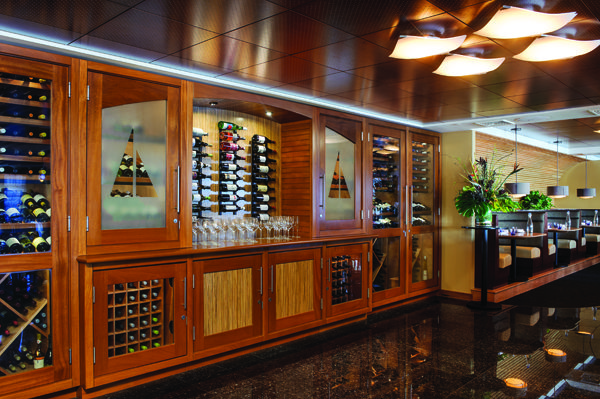 The doors: The front of your cabinet will be made up of a glass door, so for the sake of energy efficiency, be sure to demand high r-value glass, preferably double-paneled and argon-filled. Better glass prevents a common problem of condensation on the glass surfaces and helps prevent loss of energy. An exterior grade weather stripping and heavy-duty bommer hinges also ensure proper door alignment and seal. For best cabinet performance, the wood portions of the door and jambs should be solid wood and at least 1 ¾-inches thick.
The internal systems: The heart of your wine cabinet is its cooling system. In a busy setting where the doors will be opened and closed often, the cooling system has to be able to keep up. It should be quiet and reliable, commercially rated, and vibration-free. In addition, there should be a mechanism for removing condensate to prevent water damage. Your installation may involve a ducted, ductless or split cooling system with or without humidification. Consult an experienced engineering team with specialized expertise in fine wine storage.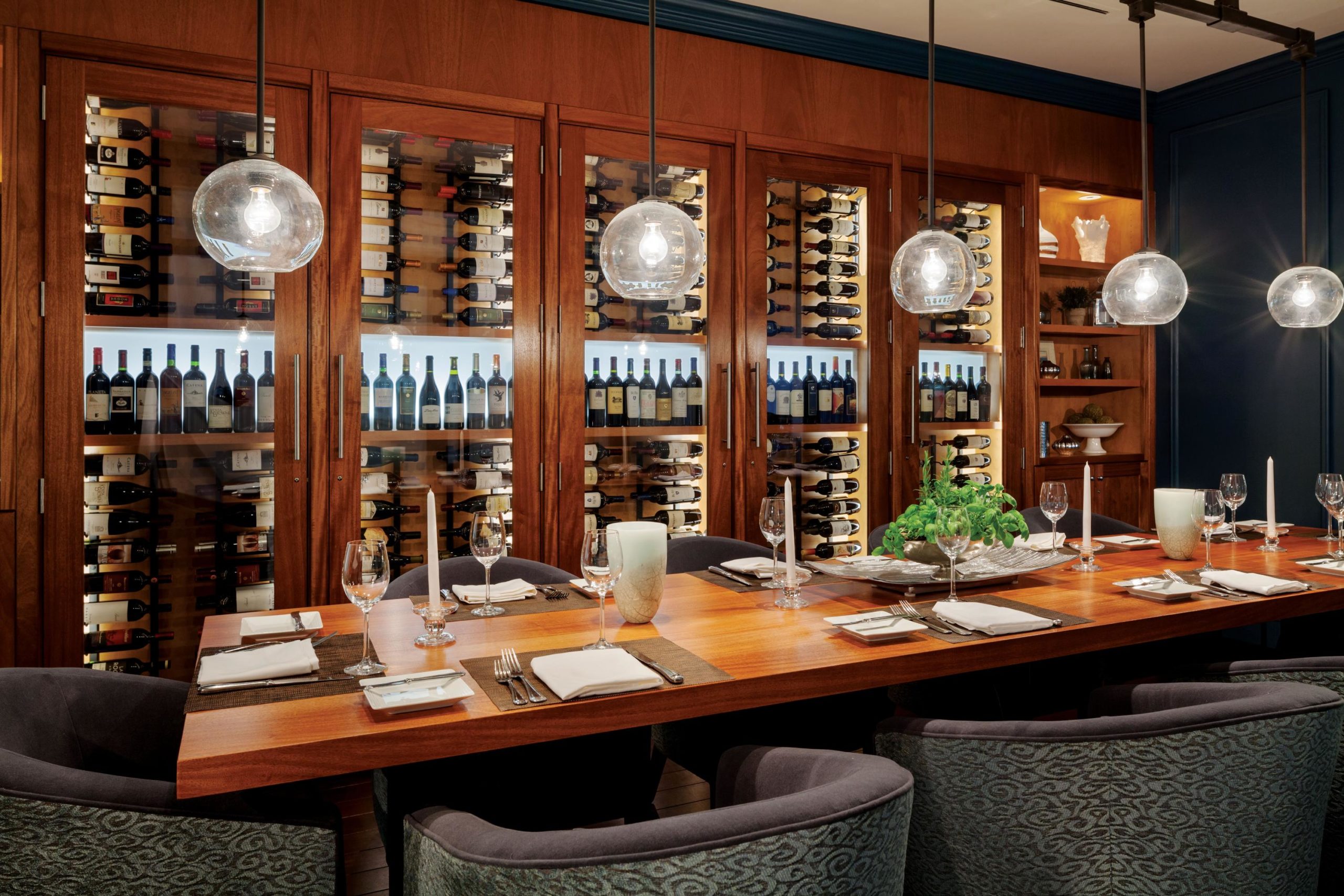 Appearance: Many of these cabinets are built as fine furniture and belong in the dining area in view of guests. Soft, warm display lighting enhances the beauty of the cabinet and its contents. The wood exteriors can be custom stained to match existing millwork, making an attractive accent piece for the room's décor. Look for a variety of furniture styles to match your traditional or contemporary dining room or lounge fixtures. An expert design and architecture team can help integrate the design, functionality and performance of your wine cabinets.
Consult with the Experts at Vigilant Inc.: Our refrigerated wine cabinets are backed by our satisfaction guarantee and the best warranty in the industry. Our team includes woodworkers, designers and consultants with experience in providing solutions for wine storage with superior beauty and performance. From your first phone call, you'll be connected with the industry leaders in the installation of commercial-grade, furniture-quality refrigerated wine cabinets. All of our products are crafted in the USA by New England artisans in our Dover, New Hampshire woodworking facility.