November 23, 2016
Cleaning Out Your Closet…and Converting it into a Wine Closet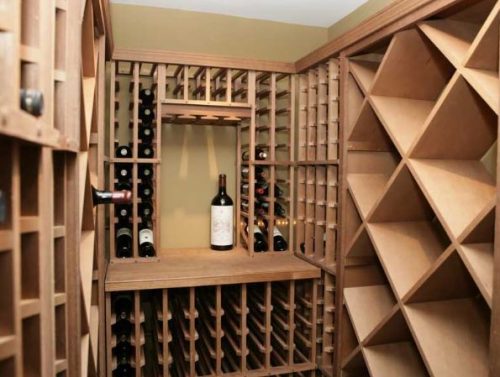 It seems that regardless of your home's size, it can be a struggle to find enough room to store everything. With limited space, home owners and interior designers are always seeking intelligent design to best utilize what little space is available. What they are finding is that despite how full their closets may be, they're often extremely underused. Closets have evolved into spaces where we conceal random belongings that often have no real use in the home. Converting a regular closet into a wine storage closet is becoming recognized as smart option for underutilized closet space.
No matter the shape or size, utilizing a closet for wine storage can be an effective solution. You don't need a large, walk-in closet to have a usable space for a wine closet conversion. A small closet works well as a wine cellar and also as a great space for a built-in wine cabinet.
What do you need to convert your closet into a wine closet?
1. An available closet: It can be near the kitchen, dining room, living room or even in the basement. Any size space is suitable for wine storage. Large closets may be converted into walk-in wine closets, while smaller closets can be converted to reach in wine storage or designed to accept a built-in wine cabinet.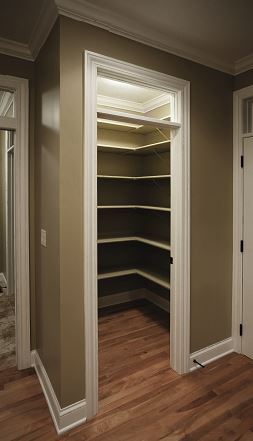 *Tip: don't have an available closet? Get creative and find if there are any unused spaces in your walls, such as the odd space under the stairs. With some construction work, these space can easily become a wine closet.
2. Wine racking: Standard closets can easily incorporate our Vigilant kit wine racking and for those closets that are odd shapes or sizes, Vigilant offers custom wine racking to suit.


*Tip: get the most out of a small space with diamond bin wine bulk racking for a higher bottle capacity.
3. Wine cellar doors: Don't overlook the importance of the wine cellar door. An insulated wine cellar door not only helps in the regulation of temperature and humidity, but is what differentiates your wine closet from an otherwise regular-looking, old fashioned closet.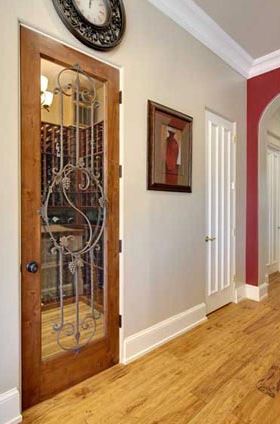 *Note: if you are converting a small wine room that you cannot walk into, be sure that the door is the width of the closet so you can access all wine storage areas with the door open. French doors provide a great way to both view and access wine rooms. Vigilant can build custom French doors, so regardless of your doorway size they are always an option- even for more narrow doorways.
4. Cooling system (optional): For those seeking long-term storage of their fine wine or for the distinguished wine lover, a cooling system can provide the ideal wine storage environment and the luxury of having wine readily available at the perfect serving temperature. Though cooling systems do involve additional work and expense, including the addition of vapor barrier, insulation and electricity, Vigilant can make your cooled closet conversion easy.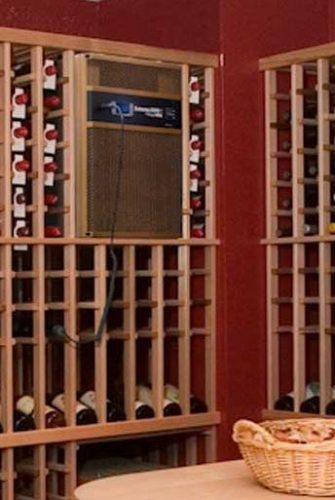 5. Wine: The 'icing on the cake', fill your wine closet with your favorite bottles of wine and always have wine on-hand for your enjoyment no matter you and your guest's tastes and preferences. The purpose of having a wine closet is to enjoy it, granted it's hard not to.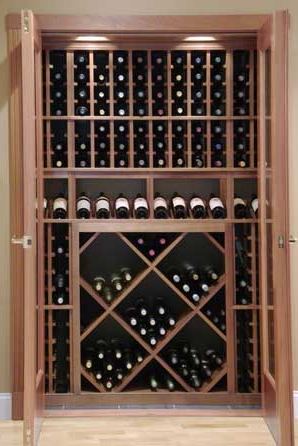 See examples of wine closet conversions and get more design ideas.
If you simply cannot part with the belongings in your closet to make room for a wine closet, or if you're not looking for such a permanent wine storage, wine cabinets are a great option. Vigilant offers wine cabinets in a variety of sizes and finishes, to fit any decor and space.