May 22, 2018
Vigilant Innovates with their New Wall Humidor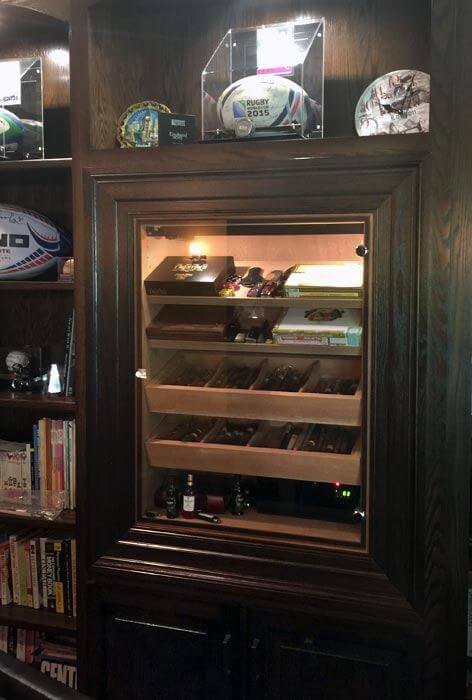 We first came up with the idea for the Reliance Wall Humidor after a client requested a "picture frame" humidor to be built into their preexisting millwork. Our designer came up with a great design and once we posted the results on our website we received a lot of positive feedback and people started requesting similar units. With this popularity, we decided to take it a step further and create a framed cabinet that could fit into the wall and look like a piece of artwork.
After several months of design and redesign our team of experts came up with four standard sized units that fit perfectly between two 16'' on center studs. Our Systems Engineers had the challenge of creating a system small enough to fit within a depth of 6.5''and humidify the top and bottom of the cabinet equally. After a lot of testing the system was small enough and powerful enough to evenly humidify the four cabinet sizes.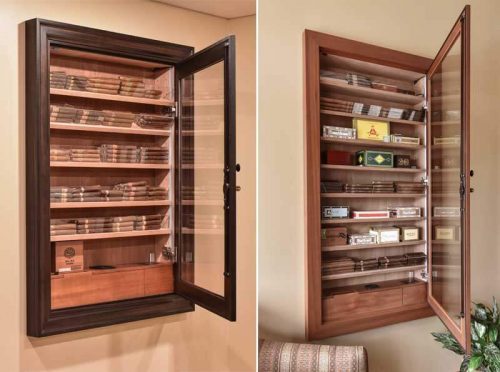 The final result is a beautiful display piece that keeps cigars at the ideal humidity for enjoyment. The cabinets come with 2 standard trim options, flat or decorative or you can request your own custom trim. The units can also include dimmable LED lighting that uses a state-of-the-art touch control. All four cabinets feature adjustable Spanish Cedar shelving with clear fronts. The capacities of the Wall Humidor range from 325 to 725 loose cigars or can hold anywhere from 12-25 equal sized cigar boxes. If our standard sizes don't work then our design experts can create a custom unit to meet your needs. To learn more about our Wall Humidors visit us online.