September 6, 2018
Custom Double Sided Wine Cabinet for the Governor's Club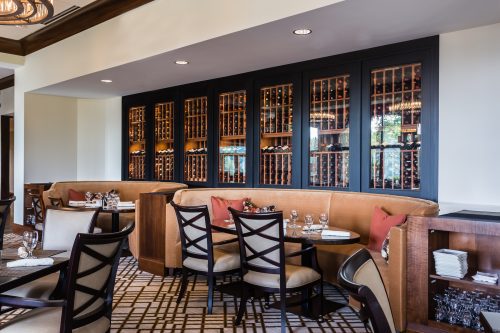 Our latest project was a custom wine cabinet we created for the prestigious Governor's Club in Chapel Hill, North Carolina. The cabinet is double sided with glass allowing club members to see the wine both in the hallway as they enter the restaurant and within the dining room. This impressive unit consists of seven cabinets split into two cooling zones, one for white wine and one for red wine. The wine cabinet features ladder racking wine storage created from Mahogany and LED display lighting making the wine a focal point in the dining room.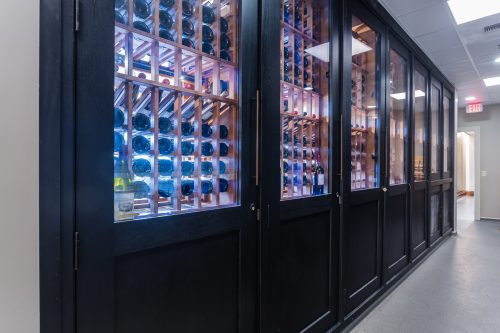 Project Features:
Mahogany exterior
Vigilant's Ebony stain and matte lacquer
Insulated glass on both sides
Ladder racking with display row
LED display lighting
Dual cooling zones
Capacity – 917 wine bottles
To view our latest wine cabinet projects check out our gallery.