June 19, 2015
Looking for that Perfect Gift on Father's Day?
Father's Day is right around the corner, and maybe you're a little stumped on what to get for dad's special day. Here's a thought – what about an awesome cigar humidor? Perhaps your dad has been yearning for the perfect place to store his cigars but hasn't wanted to treat himself. Now's your chance!
Vigilant handcrafts an expansive line of standard electronic humidors, for 500 to 2000 cigars. From end tables to armoires and display humidors, Vigilant makes a humidor to suit most. However, if none of our standard humidors work for you, we are happy to custom design a humidor to suit your exact needs. Need inspiration? Check out the cool cigar humidor/locker we created for Wolfgang's restaurant inside the Four Seasons Hotel & Resort in Bahrain. Vigilant worked with designer Nicole Gordone from Waldo's Design in Los Angeles and Susan Tong at the Four Seasons in Toronto, CA to design this superior cigar cabinet.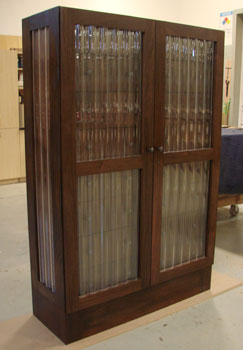 The design needed to accommodate the clients need for individual cigar storage for its customers and a sleek-looking cabinet that would enhance the decor inside the restaurant. This unique custom humidor flaunts exterior wood framed, wavy acrylic panel sides and doors, Spanish Cedar lined cigar drawers with locks and custom knobs as specified by the client. The exterior cabinet and interior drawer faces were finished in a custom stain to match the client's surrounding millwork. For security, this custom humidor cabinet features both locking exterior cabinet doors and locking interior cigar drawers that are keyed separately. Looks aside, to create the perfect storage environment for the hotel guests' fine cigars, a Vigilant Guardian digital humidification system was installed in one of the lower drawers. An electronic sensor mounted centrally in the cabinet, precisely monitors the humidity level, sending signals to the digital Guardian controller when additional humidity is needed to maintain the client's desired level. This system delivers accuracy to +/- 2% RH, ensuring the optimum environment for long term storage of fine cigars.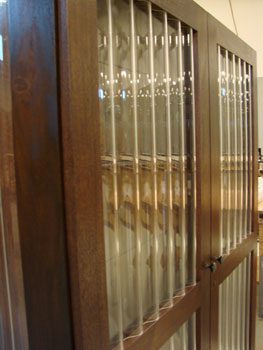 So, if you're looking to surprise dad this Father's Day with a killer gift, check out our complete line of humidors at vigilantinc.com or give us a call. We'd love to work with you and dad will be glad you did!