July 18, 2017
Our Mission to Create the Most Secure Wine Lockers
Prestige, exclusivity and security are a few words that come to mind with the growing wine locker trend. This was the vision that Vine Vault owners Michael Lamb and Elton Potts had in mind when they sought out Vigilant to create custom wine lockers for their wine tasting rooms in both Atlanta and Austin. Vine Vault's mission is to create an all-inclusive wine storage experience fit to delight any oenophile. The facilities are the Fort Knox of wine storage with the option of securing your most prized collection in a "vault-within a vault." The Austin Vault is sealed behind UL Class 125, a bank grade door and can withstand 2,000 degrees Fahrenheit – enough to give John Dillinger a run for his money. But in all seriousness Vine Vault has created an unparalleled experience keeping its members bottles protected and stored in optimal conditions. The Vine Vault also includes white-glove concierge services, appraisals, insurance, delivery and tasting rooms fit for the most formal occasion or to just simply enjoy a glass of wine. When asked to take on this project we knew we had a high standard to uphold and we were dedicated to delivering superior results.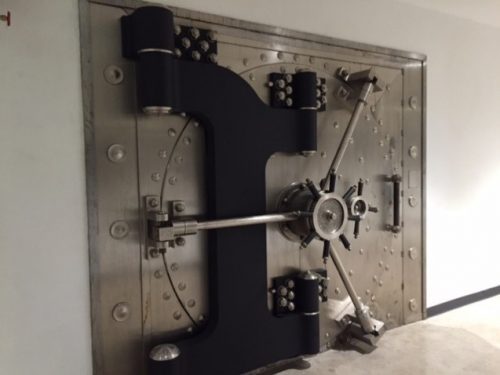 After some back and forth we finally nailed down the perfect design of wine lockers for their tasting rooms. Both locker banks were handcrafted out of solid mahogany to create a classic look of luxury. In Austin, we created a bank of 28 lockers standing 9 feet tall and 10 feet wide securing up to 12 bottles for each member. In Atlanta, we crafted a bank of 54 individual lockers designed to hold up to 12 bottles of wine. The Atlanta Vine Vault lockers stand a whopping 13 feet high and 12 feet wide including a customized rolling ladder, allowing members to easily access their wine. To complete the look and add to the "prestige" we included brushed nickel nameplates so members can easily find their personal treasured wine collection.
Security was our next priority and we knew it needed to be top-notch to add to the "exclusivity." In the past we've done a lot of lock and key security systems. But this time around, we knew we needed something a little more high-tech so we agreed upon digital key pads. Each locker harnesses state-of-the-art technology allowing members to create their own secret passcode for access to their collection.
Now, no locker bank is complete without the latest climate control technology to keep members wine at the optimal temperature. Austin was outfitted with a self-contained cooling system behind removable wood-framed louvered panels. In Atlanta, we installed a remote ducted cooling system allowing each locker to receive the ideal air-flow. In addition to the cooling systems, each locker is fully insulated keeping everyone's wine at an ideal temperature.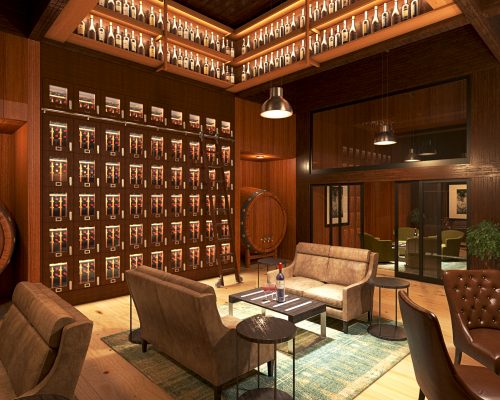 In the end, everything came together perfectly, adding the cherry-on-top sophistication to their tasting rooms. At Vigilant, our number one priority is customer satisfaction that's why we were delighted to hear that the Vine Vault team was happy with the results and that they will be calling us for a third location, set to open in Miami later this year. To learn more about Vigilant's offerings visit our wine lockers page or call us at 1-888-812-4427.