July 9, 2012
Vigilant Goes to Disney World
When developers of the Golden Oak community at Disney World resort envisioned their private neighborhood of luxury homes, they pictured a recreation clubhouse right in the center. The clubhouse was designed to be a place where owners, families and guests could gather and enjoy various amenities that included a private dining area with wine storage. As the clubhouse construction progressed, designers needed to find a wine cabinet builder that could match the reclaimed oak millwork used in the clubhouse construction. Vigilant Inc., with its advanced woodworking and finishing expertise and its wine storage know-how, fit the bill perfectly.
Vigilant's contribution to the clubhouse is both attractive and practical, matching the décor and wood colors in the lounge and hallway and providing secure storage conditions for hundreds of wine bottles. The fully insulated built-in cabinets were finished with a custom brushed oak and whitewash finish to match the oak millwork. Locking doors are 1-3/4" solid oak with argon-filled glass panels, spring hinges and oil-rubbed bronze pulls.
On the back side of the cabinets, there are glass viewing panels. Custom designed LED backlighting illuminates the wine collection from either side of the wall. The digitally-metered cooling systems are mounted above each cabinet, hidden by matching louvered panels and access doors.
Construction on The Golden Oak Clubhouse is nearing completion, and will be open later this year. Homes in the exclusive community are selling for $1.4 to $8 million, and ownership carries a number of perks, including membership in the clubhouse and its 16,000 square-foot community facility, called Summerhouse.
The Clubhouse project was a collaboration between architect Helman Hurley Charvat Peacock/Architects of Orlando; designer Derrick Prodigalidad of the Puccini Group, San Francisco; and general contractor The Weitz Company of West Palm Beach.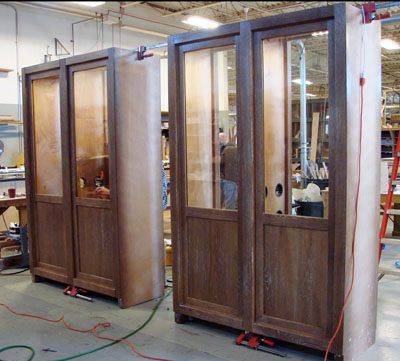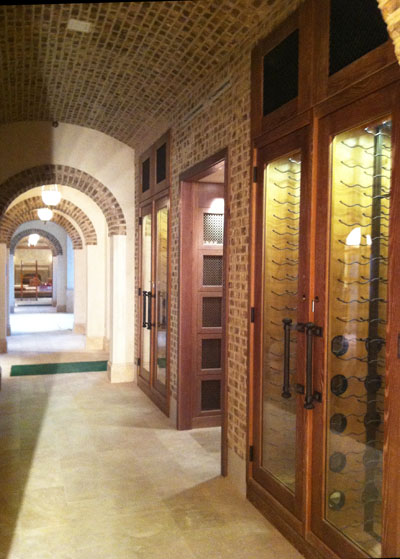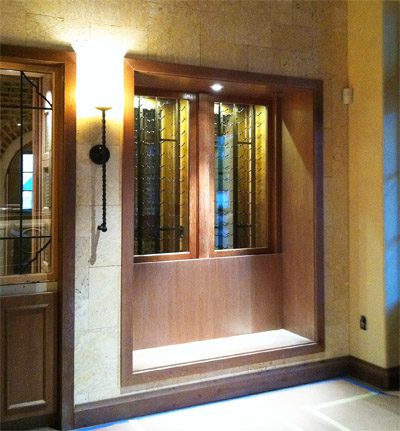 — By Vigilant Inc.