August 7, 2014
Vigilant Wine Wave Cubes in Kazakhstan
Did you know that wine lovers are alive and well in Kazakhstan? Our client sent us these great pictures of his beautiful wine store/bistro in Almaty, Kazakhstan.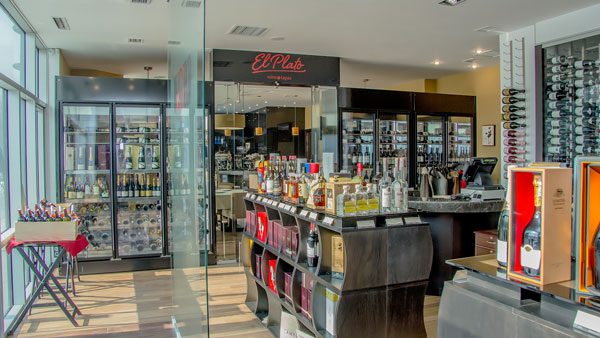 Proprietor, Alexander Lee, came to us with his vision for the store and a very short timeline for making his next shipment over to Kazakhstan. He wanted a clean, modern look for his wine displays and our wine wave cubes were a perfect fit.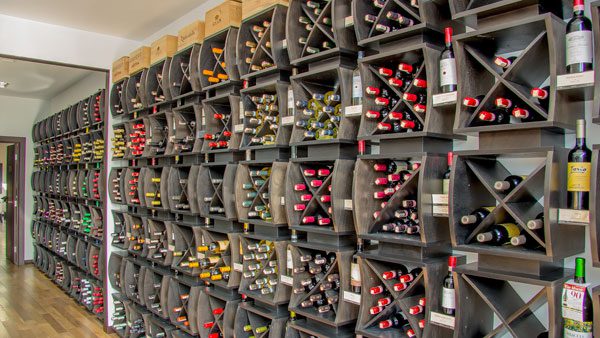 The mahogany wine cubes, with a convex/concave wave design, finished in an ebonized black finish, create a dramatic display, enhancing the client's modern decor. The wine cube wall displays over 195 different bottles with a storage capacity of over 3300 bottles. And, with each wine cube holding 12+ bottles, they provide an efficient and functional way for the client to organize and store full cases of wine. The addition of glass enclosed wine displays completes the sleek look.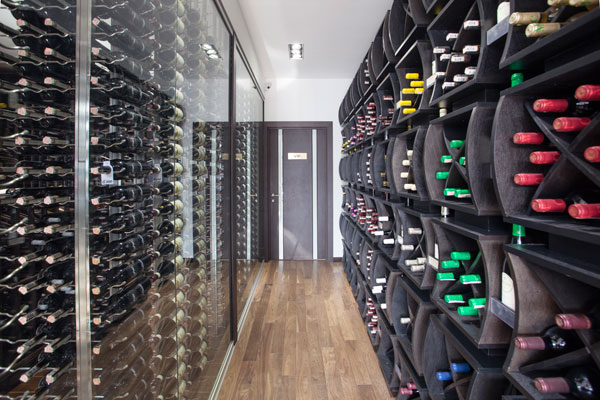 Check out our Photo Galleries of wine storage projects to gain inspiration for your wine storage project.