October 15, 2013
Vigilant Inc.- We're not just wood
With the name Vigilant Inc., it would be easy to assume that we only design our wine and cigar display cabinets out of wood. However, this is not the case. Take for example this custom metal clad wine display case we built for Tri-North builders of Madison WI. This cabinet was designed as a part of a major renovation at the Sheraton Hotel in Framingham Mass.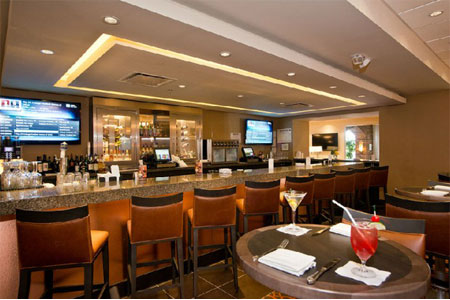 Adorning the back bar area, between the bar and the dining room, this wine cabinet was designed with locking glass doors and a glass paneled back, allowing patrons to see through the cabinet into the adjoining area. The stainless steel clad wine cabinet is fully insulated and features insulated, argon filled, tempered glass panels, a unique riddling rack style wine bottle display, and LED lights for a stunning wine display.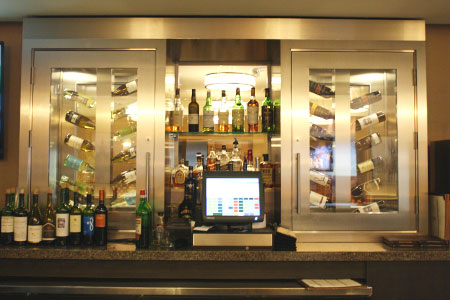 The fully ducted cooling system housed in the ceiling above, ensures the wine is stored at the ideal temperature. Connecting the two wine cabinets is a non-conditioned display cabinet with a plate glass back and plate glass shelves with polished edges. The client had a very tight timeline and Vigilant was able to deliver the cabinet on time and within budget.